US fighter planes arrive in PHL for training mission
In efforts to help the Philippines in its fight over the disputed South China Sea, its longest-time ally, the USA, sent US fighter planes that would be used for a training mission.
The US Navy revealed that the part of the operation is to ensure that the Philippines will have access to the long-disputed South China Sea. The aircraft will be utilized for training of Filipino pilots, especially now that the maritime dispute has become more intense.
This training is referred by the US Navy as freedom of navigation operations. This means that the US will have a ship or a plane pass by the Chinese-claimed island as a means of rejecting its claims of sovereignty.
"Growler aircraft (EA-18G airborne electronic attack planes) will support routine operations that enhance regional maritime domain awareness and assure access to the air and maritime domains in accordance with international law," the US Navy said in a statement.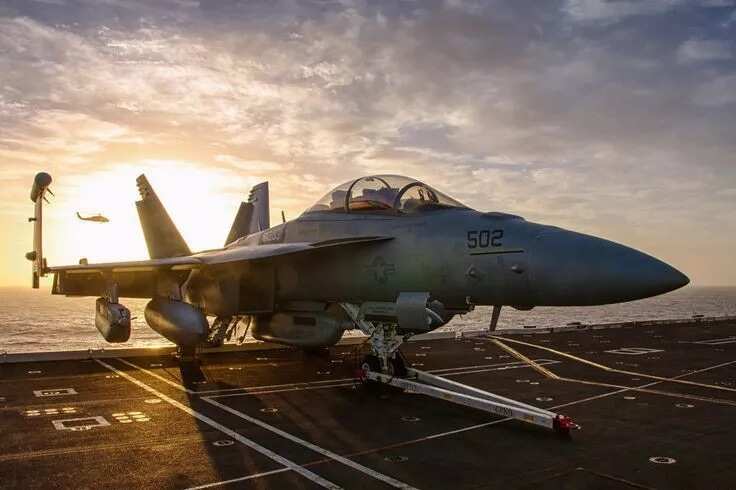 The country has been strengthening its ties with its closest ally to help improve its chances of defending the territory.
However, Colonel Araus Robert Musico, spokesperson for the Philippine Air Force, said that this mission is not directed towards any country. Rather, it is only targeted to help boost the "capacity of one of Asia's weakest armed forces."
"The advantage to us is we can interoperate with US troops. We have also done a lot of missions for humanitarian assistance and disaster relief, how to respond when there's a disaster in open seas," he said.
The planes will be based at the former US airbase located in Clark. This is called the American detachment and will host four aircraft in total and more or less 120 personnel. Reports have it that they will be "coming over a month after annual war games with the Philippines."
The statement also reveals that the USA has deployed detachments not only in the Philippines but also in other Asia-Pacific countries for exercises with other allies.
Source: KAMI.com.gh