Duterte, to renegotiate with NDF rebels
President-elect Rodrigo Duterte is full of the change he has promised his country, as he has just recently agreed to re-commence formal peace negotiations with Maoist-led NDF rebels in Oslo starting this July.
The Philippines initiated talks with the communist National Democratic Front back in 1986 in an attempt to resolve one of the world's longest-running insurgencies. Throughout the course of its existence the rebels have killed more than 40,000 people and hampered growth in the Philippines for nearly 50 years.
However, the talks stalled four years ago because President Benigno Aquino refused to free political prisoners, including members of the rebels' negotiating team who had been arrested.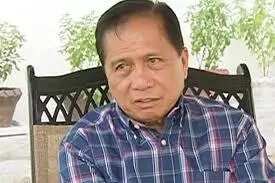 Jesus Dureza, Duterte's peace adviser, said that the agreement happened after two days of informal talks with the Europe-based exiled rebel leaders in Norway. He added that he and Duterte's other advisors would recommend releasing all political prisoners to Duterte once he formally assumes the presidency, while working for an interim ceasefire to help the formal resumption of peace talks.
Furthermore, Dureza revealed that both sides were positive that the talks would be a success after Duterte agreed to appoint to his cabinet two leftwing members backed by the rebels, with two more positions promised.
READ ALSO: Communists promise hand-holding to Duterte
The communist rebels gave no immediate comment on this issue.
Renato Reyes, secretary-general of the lefty group Bayan, said his group hoped Duterte would allow the release of sick and elderly prisoners for humanitarian reasons.
There are more than 500 political prisoners being held, including the 19 members of the rebels' negotiating team.
READ ALSO: Church backs Duterte's release of political prisoners
During his presidential campaign, Duterte promised to put an end to all insurgencies in the Philippines - including a more harrowing struggle with Islamist rebels that has killed over 120,000 people and displaced as much as two million over the past 47 years.
Duterte, the former mayor of Davao city, will take office on June 30. He is the first president from the southern Philippines, where the rebellion has been fought ever since the late 1960s. Dureza revealed that the continuation of peace talks would be formalized once Duterte takes office. He adds that both sides have already agreed to adhere to all previous agreements, as well as to discuss socio-economic reforms.
RELATED: Dureza: Peace negotiations with Abu Sayyaf not happening
Source: KAMI.com.gh