Disneyland: Happiest place on Earth? Not for this boy
A family from Elkhorn, Nebraska was vacationing until their 2-year-old boy was dragged by an alligator into the lagoon near a Walt Disney Hotel on Tuesday night, June 14.
The boy, identified as Lane Graves, was at a movie night outdoors with his family. Sheriff Jerry Demings of the Orange County dive team said that Lane was "wading… along the lake's edge at the time that the alligator attacked."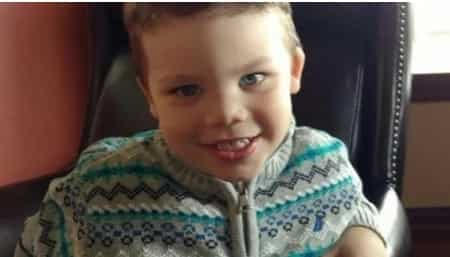 Witnesses stated that the incident happened around 9 p.m. Lane's parents, Matt and Melissa Graves, jumped in and tried to save him. Matt tried to pry the alligator's mouth open along with Melissa but failed to do so - the child was already pulled underwater of the Seven Seas Lagoon, as witnesses recalled. Matt suffered minor scratches in the process.
"No Swimming" signs are spread across the area. The lagoon is not intended for recreational purposes. Demings elaborated that, "this is Florida, and it's not uncommon for alligators to be in bodies of water."
READ ALSO: WATCH: Monster-sized alligator strolls on golf course and scares golfers
Disney, along with law enforcement, went out to search for the boy immediately. Out of an abundance of caution, Disney closed all of its beaches in the resort area after the attack.
Demings found the body of the boy not far from the place where he was grabbed by the alligator at 1:45 p.m. on Wednesday, June 15. Lane's body had only a few puncture wounds, and Demings speculated that he likely drowned. "The autopsy has yet to confirm that, but there is likely no question in my mind that the child was drowned by the alligator," he added.
Lane's family has asked for privacy to grieve the loss of their son.
Executive Director Nick Wiley of Florida Fish and Wildlife Conservation Commission explained that the lagoon is connected into a series of canals that feed into large bodies of water. He also said that it has yet to be confirmed if the alligator has already been caught.
RELATED: WATCH: Huge alligator with human body in its jaw captured
Source: KAMI.com.gh