3 BIGGEST reasons why Leni has higher trust rating than Rody
The latest Social Weather Stations (SWS) survey showed that Vice President-elect Maria Leonor "Leni" Robredo has a higher trust rating compared to President-elect Rodrigo "Rody" Duterte.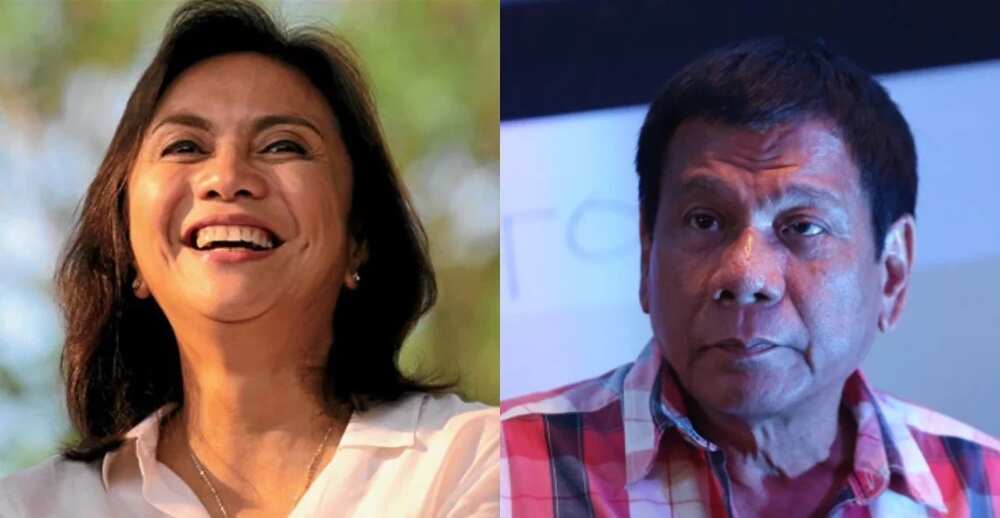 Duterte received a 26 percent score which is considered as a "moderate" net trust rating. On the other hand, Robredo scored a "good" net trust rating with 45 percent.
Atty. Salvador Panelo from the president-elect's camp dismissed the SWS results, saying that most of the survey respondents were probably anti-Duterte citizens.
"Naturally, if you ask the non-supporters, that's the rating you will get," Panelo said.
But could there be something more to the results of the SWS survey than what Duterte's camp suggested?
Here are some of the possible reasons why Robredo is more trusted than Duterte.
Imagine that you are a parent and your daughter brings before you two of her suitors. One is polite and well-mannered while the other one is rude and foul-mouthed. Which one would you entrust your child with?
Nobody is discrediting Duterte's track record as a mayor of Davao City, which is considered as one of the safest cities in the world. But no one could deny that Duterte curses too much, makes too many inappropriate jokes and acts too rudely to most people who oppose his plans and ideology.
Robredo, on the other hand, is gentle, polite and intelligent – qualities that many Filipinos admire a lot.
Read also: What makes Duterte a modern-day Heneral Luna
Duterte has become infamous for his hyperbolic statements and for constantly changing his pronouncements on several issues.
Duterte once cursed Pope Francis but then said that he was actually cursing the heavy traffic in Manila. Duterte also said that he had no plan of running for president, only to change his mind before the campaign period started. Duterte also vowed to eliminate crime within three to six months after assuming the presidential post, only to backtrack and say that his earlier promise is impossible to do.
Robredo's promises and statements during her campaign were not as colorful or as memorable as Duterte's, but at least she did not resort to hyperbole and exaggeration to hyper herself up.
Check this: 5 changes Duterte promised PH
The president-elect is one of the most accomplished local government officials in the country, but his history is filled with various personal and political controversies.
Duterte has been accused of ordering summary executions, receiving illicit donations from supporters, having hidden wealth and practicing adultery and polygamy.
Duterte also has issues with the Catholic Church, cursing the bishops and accusing them of corruption as well as accusing a priest of molesting him during his childhood. An estimated 80 percent of the Philippine population are members of the Church, which could be a big factor for his "moderate" trust rating.
On the other hand, Robredo has a boring past compared to Duterte. But the vice president-elect's plainness, simplicity and respect for the Church show the public a mentally, emotionally and spiritually stable person who can become a consistent and mature leader for the country.
Related: Youth group calls Oplan Rody a shade of Martial Law
Source: KAMI.com.gh