How this mommy cat shows love for her babies will make you cry
How far would you go for your child? Mothers - and everybody else, really - are bound to fall in love with this strong and dedicated mother cat from Australia, who defied all odds to go back to her 1-week old kittens.
While mother cat was out and about, she accidentally wandered into the wrong yard. According to the woman next door who regularly fed the kittens, she was informed that the man who resided in the property seized the stray cat by the tail, and smashed her hard against the trailer repeatedly. She was thought to be dead, so her kittens were taken to safety by an animal rescue group.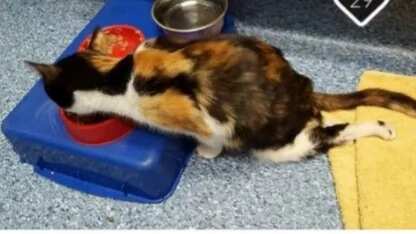 READ ALSO: A lioness allows this man to stay with her and her newborn cubs
The next day, the most unbelievable and heartwarming thing happened. Despite several broken teeth, as well as several broken leg and back bones, the mother cat started dragging herself on her front paws to the spot where she last left her kits.
The minute she was spotted, the local RSPCA immediately took the mom cat and reunited her with her babies. She is now named Princess, and has found a home with Sawyers Gully Animal Rescue's owner Dee Walton. Sadly, Princess is paralyzed for life, and requires special attention, because she can't even urinate or defecate on her own.
The callous man responsible for her disability has now been arrested, and there are plans to get Princess a tiny cat wheelchair. Things are definitely looking up for her. For now, she's concentrating and taking comfort in nursing for her beloved babies. She sits up and watches her kits play around, and meows for them when they move out of her sight.
"Princess is a fighter, she teaches me everyday not to give up. I believe those kittens gave her the will to live." Walton said.
The Sawyer's Gulley Animal Rescue, Weston, uses their Facebook page to post updates on Princess' well-being, as well as advocate for animal rights and justice. Click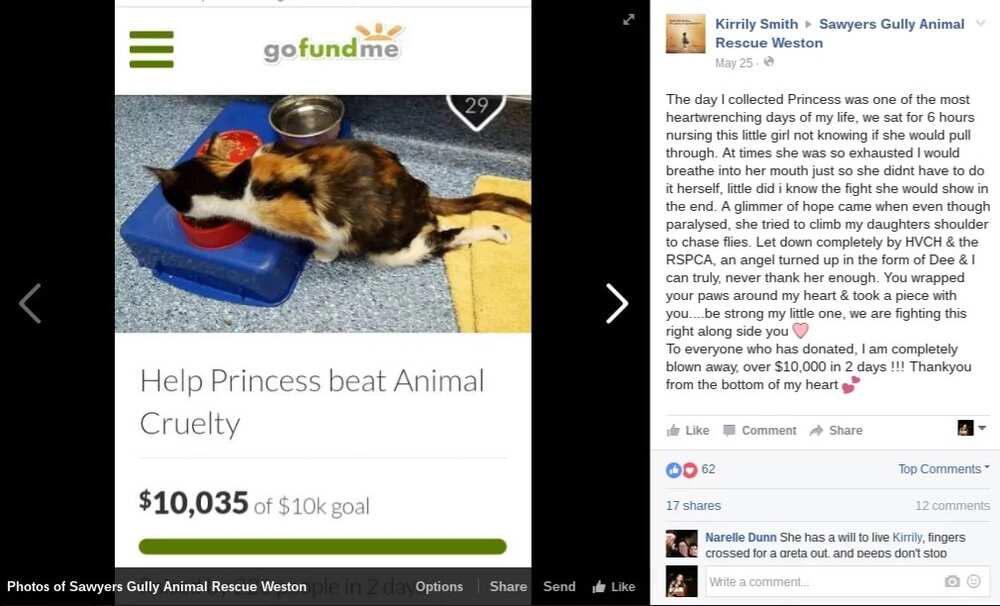 RELATED: Adorable kitten waits for the human to clean his bed. Super cute!
Source: KAMI.com.gh