A 23-year-old woman who was bitten by a small nurse shark at the Boca Raton Beach in Red Reef Park, Florida was brought to the hospital with the animal still attached to her right forearm.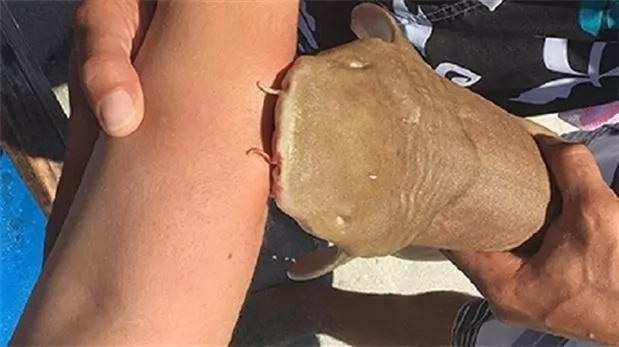 The Boca Raton Fire Rescue Services arrived at the scene of the bizarre incident to find Shaylen Borkowski bitten in the arm by a 2-foot shark. The nurse shark had already been killed when the emergency crews arrived but it was still attached to Borkowski's arm.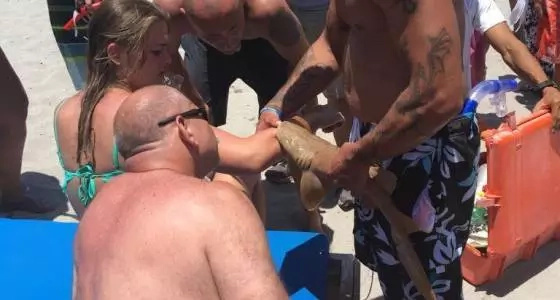 The shark bite victim was then taken to the Boca Raton Regional Hospital in stable condition and has since been released from the hospital.
Borkowski showed on social media the nurse shark's body inside a plastic bag while still at the regional hospital. She added on her social media post that the animal will be taken home and be given a proper burial.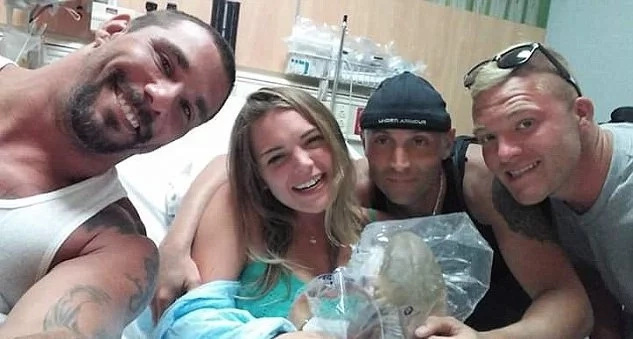 Although it is not yet known how exactly the woman was bitten by the small shark, some of the eyewitnesses said that several beachgoers antagonized the animal by playing with it and holding it by its tail.
"So it wouldn't bite them if they hadn't been messing with it," said Nate Pachter, a beachgoer.
However, Borkowski's friend said that the shark was not provoked by the victim at all.
Jim Abernethy, a conservationist and shark expert, explained that nurse sharks – which can grow up to 14 feet in length – are very common in South Florida and are well-known to be very gentle creatures. He added that nearly all of the so-called nurse shark attacks on humans occur when people intentionally provoke the animals.
"I would say close to 100 percent of the so-called attacks are actually the case where someone is messing with the shark because it's so docile," the shark expert said.
RELATED: WATCH: Cute baby meets his dad's identical twin, what happens next will make you laugh
Source: Kami.com.ph