According to Abu Sayyaf spokesperson Abu Raami, the bandits beheaded Canadian hostage Robert Hall because they want to embarrass President-elect Rodrigo Duterte.
"Para kay Duterte, ang bagong Presidente, ito ay alamin mo kung ano gagawin namin sa Canadian," the Abu Sayyaf spokesperson explained.
(This is for Duterte, the new President, this is for you to know what we will do to the Canadian.)
Raami added that his group executed the Canadian also because they did not receive the P600-million ransom before the 3 p.m. deadline on Monday lapsed.
John Risdel, another Canadian, was also beheaded by the terror group on April 25. The remaining hostages – Filipino Maritess Flor and Norwegian Kjartan Sekkingstad – are also set to be beheaded by the bandits if the ransom money will still not be given to them.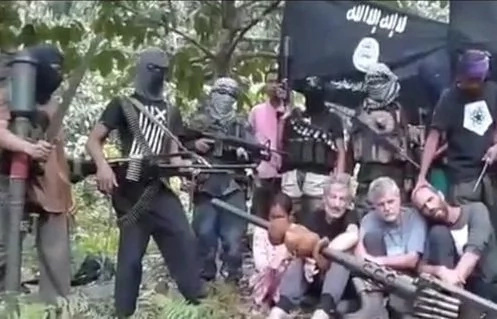 "We will upload a new video soon for our new ultimatum. No ransom, another beheading," Raami informed the Inquirer on Wednesday.
Canadian Prime Minister Justin Trudeau has stated that his government has no plans to pay the ransom money to terrorist groups, saying that it will only encourage more violence and hostage-takings in the future.
"I want to reiterate that terrorist hostage-takings only fuel more violence and instability. Canada will not give into their fear-mongering tactics and despicable attitude toward the suffering of others," Trudeau said.
Hall, Risdel, Flor and Sekkingstad were seized by the bandits from an exclusive marina in the Island Garden City in the province of Davao del Norte and then taken as hostages to the terror group's stronghold in Sulu.
President Benigno Aquino II flew to the Sulu province to discuss with top officials how to handle the Abu Sayyaf issue and rescue the group's captives. The outgoing president revealed that he pondered placing the province under martial law to make it easier to find the bandits.
Source: Kami.com.ph