President-elect Rodrigo Duterte has invited all available incoming cabinet members in their first meeting in Manila at the Philippine International Convention Center (PICC) in Pasay City on Wednesday, June 15.
The incoming president has arrived at the PICC for the cabinet meeting on a helicopter from Bataan where he paid a visit to the wake of former Bataan Rep. Enrique "Tet" Garcia.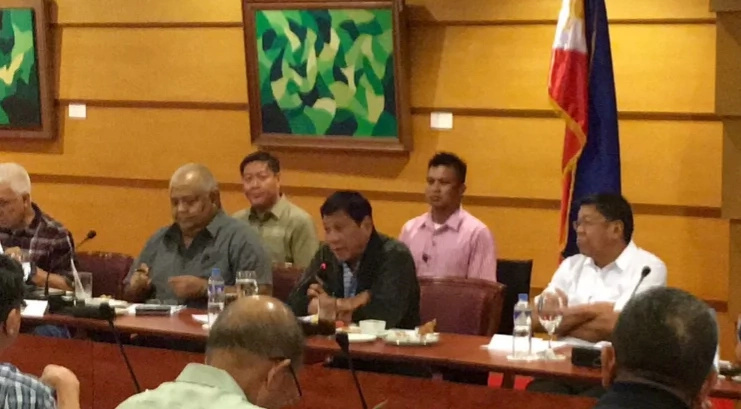 The outgoing Davao City mayor, has previously said that he had no plans of flying to Manila until the day of his inauguration. He has been staying in Davao City since the proclamation of his electoral victory and has even had his first meeting with the incoming cabinet members in what was tagged as the Malacañang of the South on May 31.
Incoming Philippine National Police (PNP) Chief Ronald "Bato" dela Rosa also confirmed the arrival of the president-elect at the PICC before the meeting starts.
Sighted on the venue are incoming secretaries for different departments including Vitaliano Aguirre, DOJ; Leonor Briones, DEPED; Chief Supt Ronaldo dela Rosa, PNP; Judy Taguiwalo, DSWD; Manny Pinol, Agriculture; and Ben Diokno, DBM.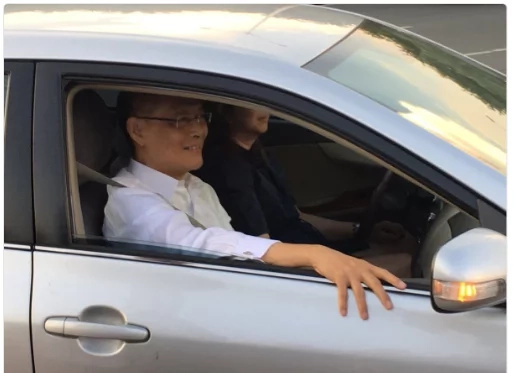 Incoming PCOO Secretary Martin Andanar has earlier confirmed that all available incoming cabinet members were invited to tonight's meeting with Duterte.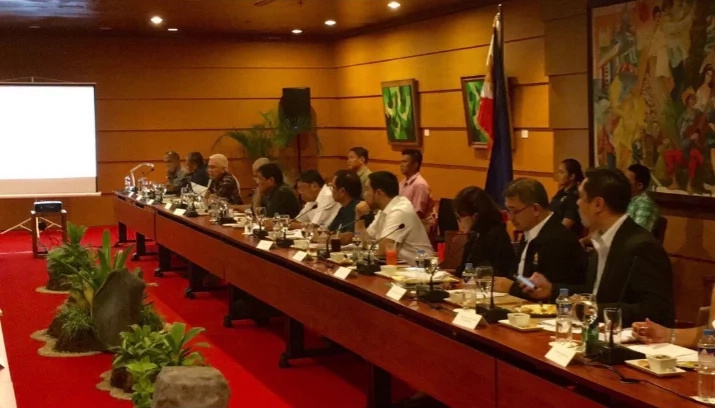 As of press time, Andanar confirmed that the meeting which includes discussion of the policy directions of the incoming administration has barely started.
A briefing has gone live on Facebook moments after Duterte's "very informal" meeting at the PICC ended.
Incoming PCOO Secretary Matin Andanar said that he is looking at recommending a name change from PCOO to PCO so his department can be easily remembered. He also clarified Duterte's refusal to have Duterte-Robredo inauguration at the same time due to space in consideration for the attendees.
The Presidential Spokesperson Ernie Abella told reporters that Atty. Sal Panelo will no longer be the presidential spokesperson but will be the chief legal counsel to incoming President Rodrigo Duterte. He also admitted to having had the meeting with the president-elect in group clusters, with the security group going last.
RELATED: Duterte, Robredo to hold separate inaugurations
Source: Kami.com.ph