The United Nationalist Alliance (UNA) urged the Commission on Elections (Comelec) to deny the plea of the Liberal Party (LP) to extend the filing of campaign spending reports in the 2016 elections.
In a statement on Wednesday, June 15, UNA said that they had written and sent a formal letter to Comelec on June 13 to oppose LP's request to extend the Statement of Contributions and Expenses (SOCE) filing period for 14 days.
LP and their presidential bet Manuel "Mar" Roxas II failed to submit their SOCE on June 8, the deadline set by COMELEC.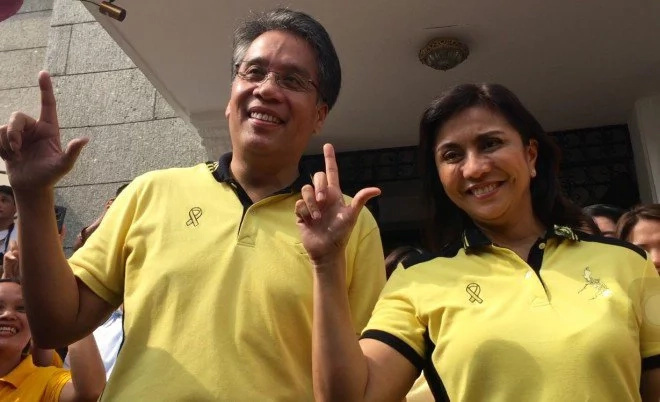 UNA reiterated that there shouldn't be any special treatment for the deliberate failure on LP's part.
UNA's five-page letter was prepared and signed by their Secretary General JV Bautista and was addressed to the head of the Comelec campaign finance office, Christian Robert Lim.
"Roxas and the Liberal Party should not be given any special treatment. Having voluntarily participated in the May 2016 elections, they are expected to strictly comply with the pertinent laws, rules and regulations and deadlines that are implemented and imposed by the Honorable Commission," Bautista wrote in his letter.
Bautista added that all the other candidates and major political parties had exerted their efforts to meet the SOCE filing deadline and the same courtesy should have been observed by LP.
He said that both LP and Roxas "must be sanctioned for their deliberate failure to account for all contributions and expenses they incurred in connection with the May 2016 elections."
According to LP, the request for a 14-day extension was due to the high number of receipts that needed to be scanned in order to maintain transparency. However, UNA said that Comelec had been clear regarding the June 8 deadline.
All candidates, party lists, and political parties are required to submit their SOCEs within 30 days after election day according to the Comelec Resolution 9991.
The resolution was clear that administrative fines will be given to those unable to submit their SOCEs. Perpetual disqualification from public office will also be given to those who repeatedly ignores the compliance of SOCE filing.
Bautista further argues that once Comelec grants LP's request, it will be adding fuel to the perception that the poll body favored the Liberal Party and Roxas.
"With all due respect, the Honorable Commission should not reward those who deliberately disregard the mandatory requirements it has imposed," Bautista said.
Source: Kami.com.ph