UP, Ateneo among top 100 schools in Asia
The University of the Philippines (UP) and the Ateneo de Manila University (AdMU) are among the 100 best schools in Asia, according to Quacquarelli Symonds (QS).
The rankings company released their annual list of top universities in Asia on Tuesday, June 14.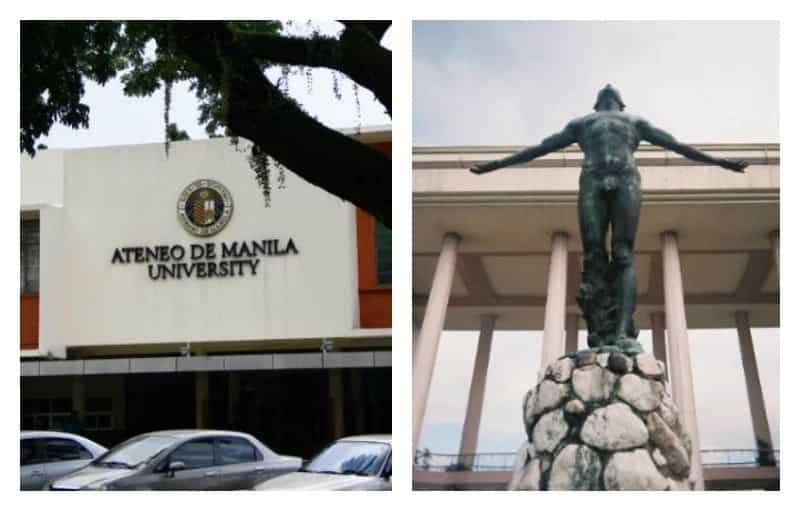 UP ranked 70th with an overall score of 58.40, retaining its 2015 ranking. AdMU, on the other hand, leaped from their 114th place last year to the 99th with an overall score of 47.80 this year.
QS uses key indicators to determine rankings which are: academic reputation, employer reputation, faculty-student ratio, citations per paper and papers per faculty, staff with doctorate degrees, proportion of international faculty and students, and proportion of exchange students.
The UP campus in Diliman, Quezon City, earned a score of 74.8 in terms of academic reputation, 87.9 in employer reputation and 69.2 in faculty-student ratio. Currently, UP has a student population of 53,160.
Meanwhile, Ateneo's Manila campus, scored 59.1 in academic reputation, 59.1 in employer reputation and 55.4 in faculty-student ratio. Ateneo is composed of 12,172 students.
Only the University of Santo Tomas among the Philippines' "big four" achieved lower ranking at 157th from their 143rd spot in 2015. De La Salle University took UST's previous spot at 143rd, leaving their 181st place in 2015.
Other Philippine universities made it to the top 350 Asian universities including Ateneo de Davao University, Silliman University, Xavier University and the University of San Carlos.
The National University of Singapore still remains as the top university in Asia while Hong Kong can boast of having the most number of schools in the top 10.
Source: KAMI.com.gh