Another United Nations official hit incoming President Rodrigo "Digong" Duterte for offering bounties for citizens who kill or catch drug lords and for re-imposing the death penalty in the country.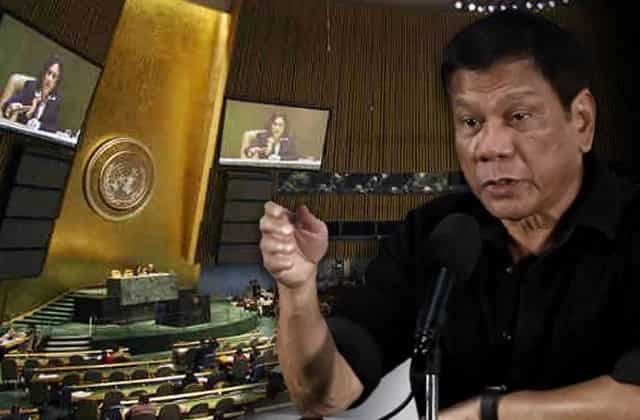 UN High Commissioner for Human Rights Zeid Ra'ad Al Hussein warned the crime-busting politician that bidding rewards would not do any good.
"The offer of bounties and other rewards for murder by vigilantes, and his encouragement of extrajudicial killings by security forces, are massive and damaging steps backwards which could lead to widespread violence and chaos," he said.
"I urge the Government to reconsider such initiatives, and to refrain from its plans to reintroduce the death penalty, in a country which has been a leading force in the campaign to end the practice," Zeid added.
During his thanksgiving party at the Crocodile Park in Davao City, the iron-fisted, crime-busting Duterte announced that he is to give five (5) million peso bounty for the arrest or killing of a drug lord.
"Ang bayad ko ngayon, 'pag drug lord, mag-announce na 'ko, P5 million 'pag patay. Kung buhay, P4 million 999 thousand lang," Duterte said.
(I'm announcing that my pay now, if a person killed a drug lord, is five (5) million. If the drug lord is just arrested, I will give Php. 4,999,000 only.)
"I remind the incoming President of the Philippines that international law, which is binding on his administration, requires him to protect the rights of all his people, including journalists, civil society activists and human rights defenders who expose malfeasance," Zeid said
Zeid also said that to criticize people in power is not a crime. On the other hand, incitement to violence and extrajudicial killings are crimes and are penalized under different conventions the Philippines has acceded.
RELATED: PNoy flies to Sulu after Hall's killing
Source: KAMI.com.gh