"Seoul search" on a budget for 4 days and 3 nights
Annyeong! A phrase all too familiar if you have taken a liking to Korean dramas (surely, you must have seen one or two). It seems that for the past few years, Seoul is the place to be. However, people tend to get intimidated with the cost of expenses a trip to this city usually entails. Don't fret, we will show you how to budget your money in this metropolis that offers a wide range of things to do, food to eat, and places to explore – both traditional and modern wise.
DAY 1: First things first: learn about the Korean culture and history! It is a must to visit at least one of the five grand palaces in Seoul. Most people usually opt for the Gyeongbokgung Palace which is the largest out of all, where you can also watch the Royal Guard Changing ceremony. Another place which tourists also flock to is the Changdeokgung Palace, a UNESCO World Heritage site, which houses the Secret Garden.
Entrance Fee: Gyeongbokgung Palace – KW 3,000 / P135
Changdeokgung Palace – KW 8,000 / P360
Tips: Take note that the palaces close at some days, so you might want to consider this beforehand. If you're planning to visit the 5 palaces, there is a package that allows you to enter all of them for a cheaper price.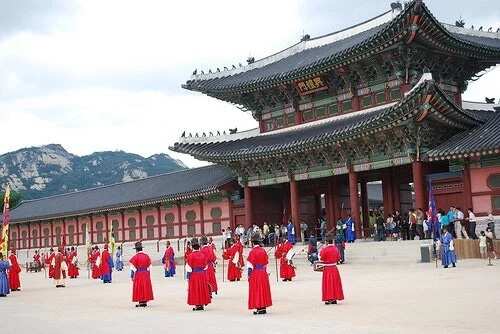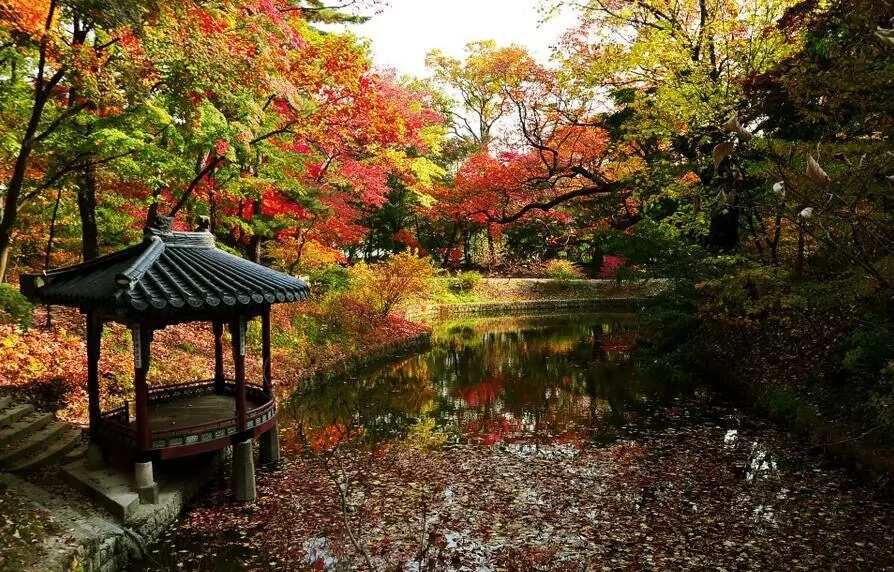 A few minutes away is the Bukchon Hanok Village, home to traditional houses and narrow streets. Keep in mind though that this is a residential place and one must not make too much noise.
Entrance Fee: Free
Tip: Bukchon Hanok Village can be quite a tiresome walk so if you're travelling with someone with weak knees, be careful!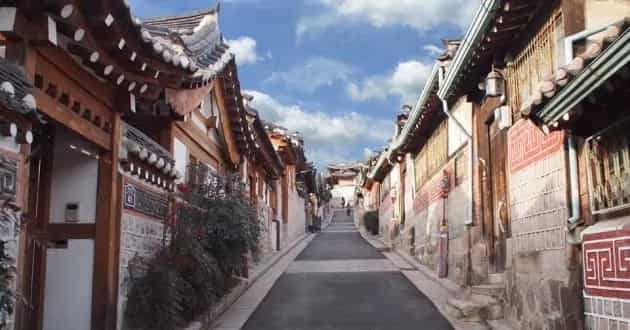 After having an insight of Seoul's past, it is time to embrace the present. Myeongdong is a shopping mecca in Seoul. It is one thing to visit during daylight but it is at night where it comes fully alive with street food and other stalls lining up the streets.
Entrance Fee: Free (Expenses will depend on how much you shop!)
Tips: Be on the lookout for sales! One outlet may offer a promo you prefer more from another just a few steps away.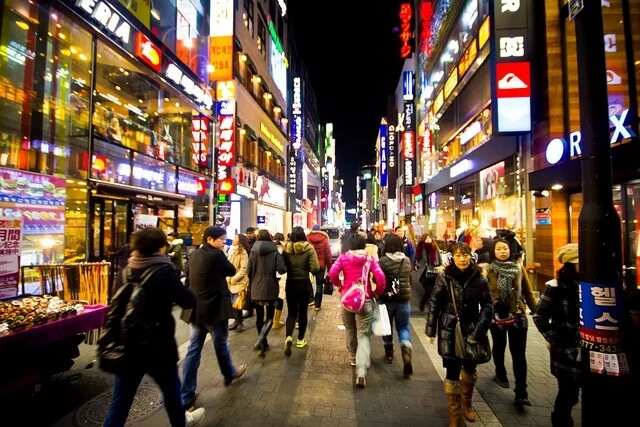 DAY 2: Rise and shine early because the next places to visit are Nami Island and Petite France! Nami Island is a tiny half-moon shaped island located 63 km away from Seoul. Lovers and friends can take long walks while enjoying the beautiful scenery – it has its own beauty for every season! The romantic island is also known for it has served as a shooting location for the infamous "Winter Sonata."
Entrance Fee: KW 8,000 / P360
Tips: Remember to bring your passport as it can give you a discount! This is also located more or less 2 hours away from Seoul, so if you're planning to go be ready for the travel time. You can reach Nami Island either by rail or bus.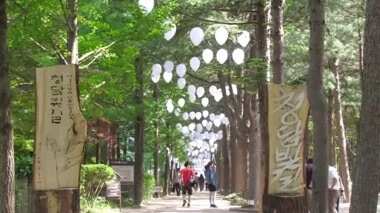 Petite France is half an hour away from Nami Island. It is a French cultural village but serves as a youth training facility as well. The little town encapsulates flowers, stars, and Little Prince – even dedicating a memorial hall to the author of the world renowned novel Le Petit Prince, Antoine de Saint-Exupery.
Entrance Fee: KW 8,000 / P360
Tip: You can reach Petite France by riding a bus from Nami Island.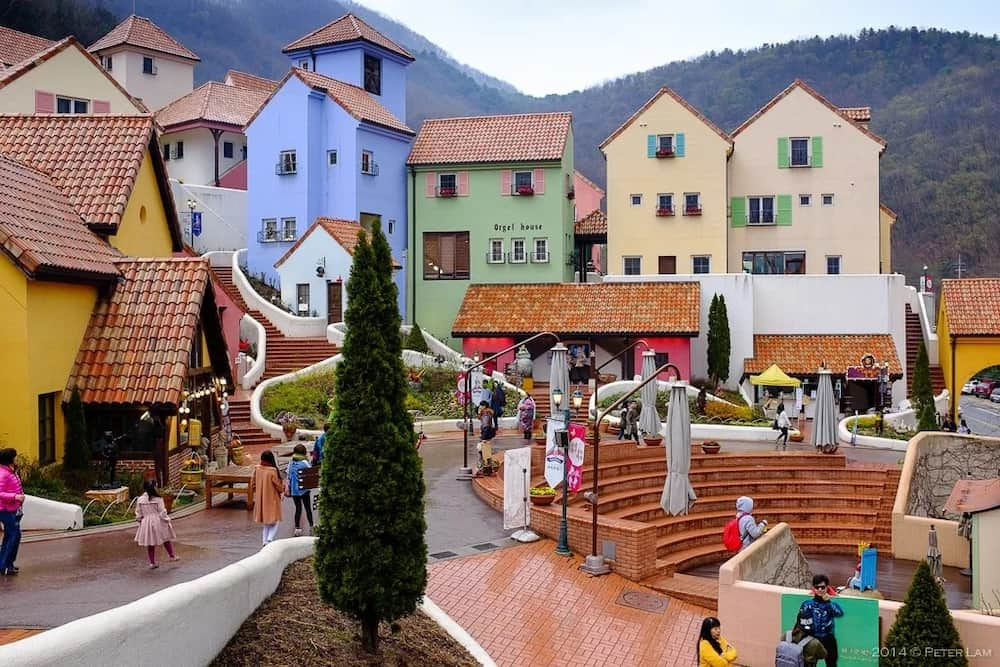 DAY 3: If you like seeing Seoul from where you stand, you should definitely check how breathtaking it is N Seoul Tower, which is at the highest point in the city or 236 m from the ground. You can also lock your love and test if #mayforever really exists!
Entrance Fee: Observatory – KW 10,000 / P450
Cable Car (Round Trip) – KW 8,500 / P382.50
Tips: You can view Seoul up high even without entering the observatory. It is also up to you if you want to go higher. They also sell padlocks at the waiting area of the cable car and at the love lock terrace itself. Cable car is the easiest way to reach the N Seoul Tower.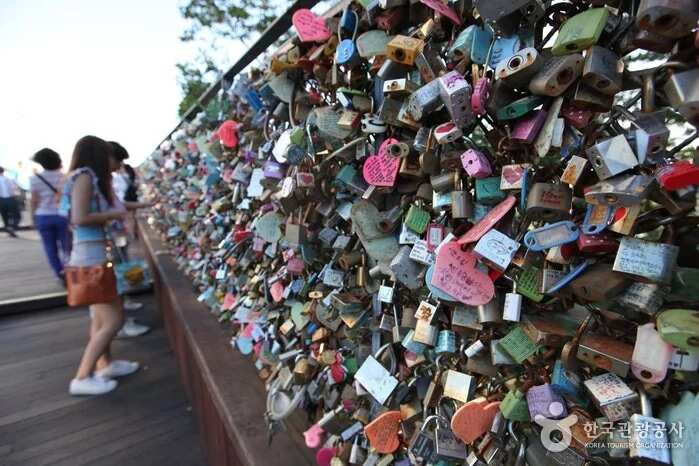 Let us travel back in time and visit Namsangol Hanok Village - conveniently located near N Seoul Tower. Take a peek inside traditional Korean houses and get a chance to wear a hanbok!
Entrance Fee: Free
Tip: Take a cab from the cable car for the easiest and most hassle-free route.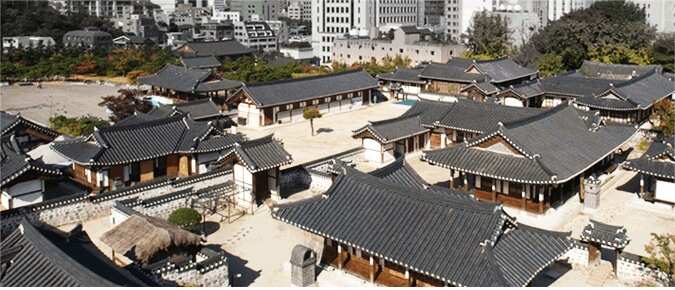 Chill and grab a bite (or a drink) at Hongdae afterwards. It is situated near Hongik University, which is a vibrant area where urban arts and indie culture abound.
Entrance Fee: Free (Expenses depend if you plan to shop!)
Tip: Hongdae is a place for college students to unwind, so expect that most of the boutiques and cafes in the area are cheaper compared to others.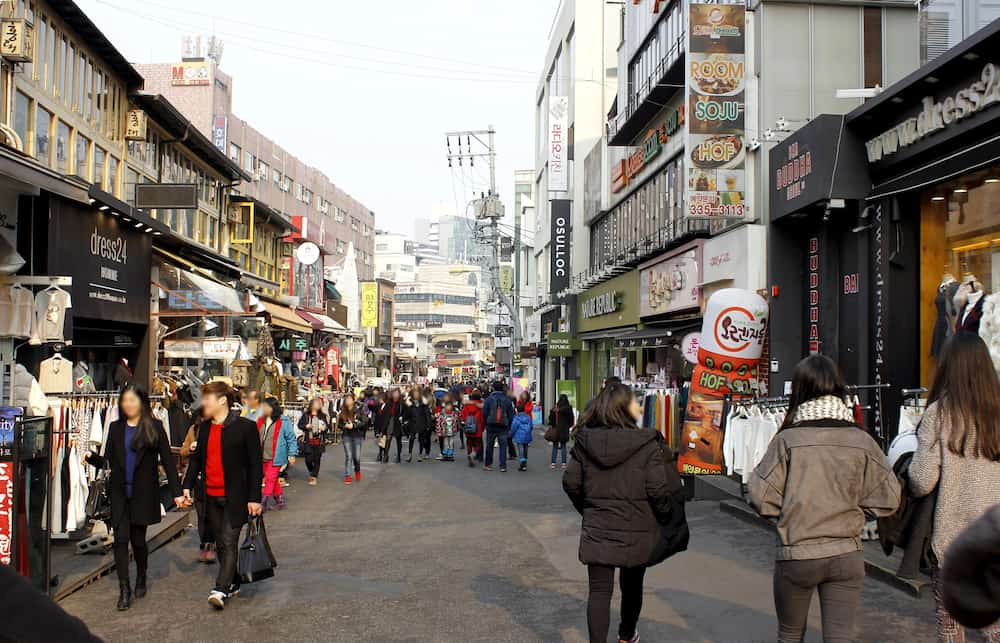 With renewed energy, drop by Dongdaemun Design Plaza and see the stunning LED rose garden at night. In addition, Dongdaemun offers a shopping complex which is open for 24 hours. So if you're the type to shop until you drop, then do so here to your heart's content!
Entrance Fee: Free (Expenses depend if you plan to shop!)
Tip: Most people prefer to shop at Dongdaemun shopping complex from 10 p.m. until the wee hours of the morning; they say everything comes alive at dark!
DAY 4: Visit at least one of the two famed amusement parks in SoKor – Lotte World and Everland. Lotte World is conveniently connected to the mall, therefore some of the rides are indoors. Everland takes at least 2 hours of travel by rail. Both theme parks have their own perks so take that into consideration when choosing (or you can visit both, why not?).
Entrance Fee: Lotte World – Day pass costs KW 48,000 / P2,160
Everland – Day pass costs KW 52,000 /  P2,340
Tips: Day pass for both theme parks cost differently from the admission fees only. Visit their respective websites for more information.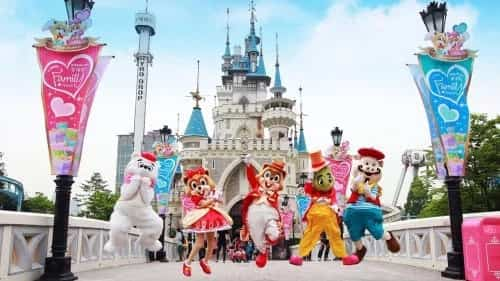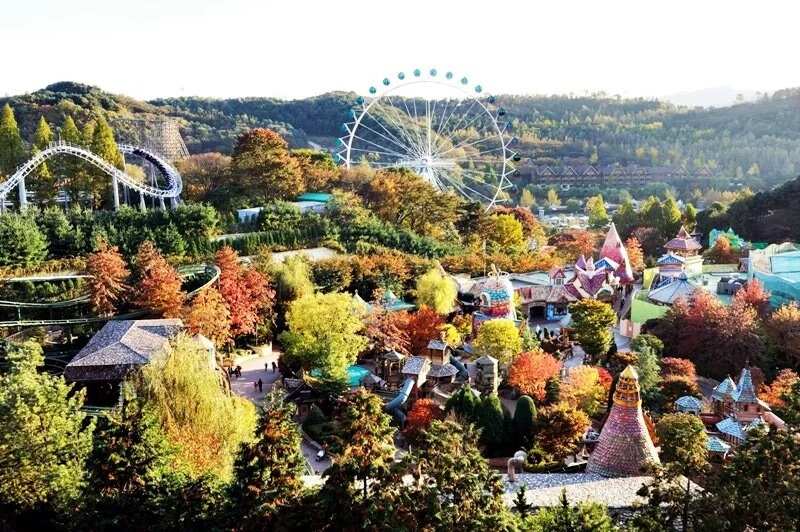 If you have taken a liking to Korean snacks and goodies (sure you do!), it is a good idea to visit the Lotte Mart. Last minute shopping also entails pasalubong buying, so have fun choosing from the numerous items up for sale!
Entrance Free: Free (Expenses depend if you shop!)
Tip: Try and taste as much food as you can during the previous days so you can buy whichever you like best in Lotte Mart to experience grocery shopping in Seoul at the very least.

Accomodation: There are a lot of cheap guesthouses all over Seoul. Myeongdong and Hongdae are usually where tourists prefer to stay.
Food: If you are not a picky eater, it is a guarantee that even street food could fill you up. However, if you want to experience authentic Korean food every once in a while during your trip, it might cost you more. Nevertheless, there are restaurants and cafes all around Seoul. You will definitely be able to find one that suits your taste and budget.
Getting around Seoul: You have a variety to choose from but majority like to take the train – first, it is cheaper than taking buses or taxis, and second, it makes you feel more like a local!
RELATED: 7 places near Manila perfect for an all-girls trip
Source: KAMI.com.gh