AFP slams killing of Robert Hall
The Armed Forces of the Philippines (AFP) slammed the beheading of Robert Hall, a Canadian national who was held hostage for nine months by the Abu Sayyaf Group.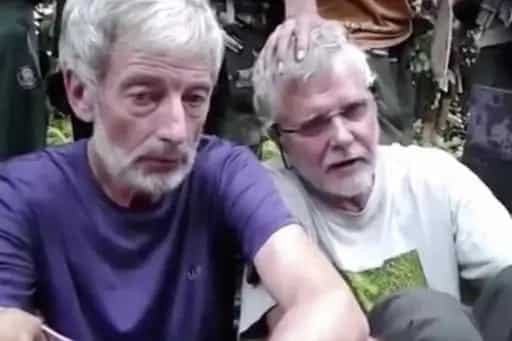 "The brutal murder and inhuman execution of the victim by these evil terrorists show their true color," Major Filemon Tan, spokesman of Western Mindanao Command, said in a statement.
"We extend our sincerest condolences and commiserate with the family and relatives of the slain kidnap victim," Tan said.
"Their loss is our loss too. We feel their pain because we also lost soldiers, brothers in arms in trying to rescue them," he added.
Tan said that they would do their part to find the captors and make them liable for the crimes they have committed.
Earlier, the Palace denounced on Tuesday the killing of Canadian National Robert Hall by the Abu Sayyaf Group (ASG) in Sulu.
 "We strongly condemn the brutal and senseless murder of Mr. Robert Hall, a Canadian national, after being held captive by the Abu Sayyaf group in Sulu for the past nine months. We extend our deepest sympathy and condolences to his bereaved family," Communications Secretary Herminio Coloma Jr. said in a statement.
Abu Raami, the spokesman of the Abu Sayyaf, said via phone that they killed Canadian Robert Hall whose body would be found in Jolo town following the expiration of the 3 p.m. deadline for the payment of the 600 million peso ransom. Hours after, a severed head was found inside a plastic bag in Jolo.
"We truly regret that our people's cherished tradition of extending gracious hospitality toward foreign nationals has been marred by a small band of criminals whose despicable actions have been abetted by the extortion of ransom from their previous victims," Coloma said.
"For the past two months, the AFP and the PNP have waged continuing military and law enforcement operations that have degraded the capability of our enemies and limited their movements," he added.
RELATED: Taiwan eyes stronger ties with Philippines
Source: KAMI.com.gh