Cubao schools, new 'shabu' market?
On Monday morning, around 10:30 a.m., a tricycle driver was caught in the act of selling sachets of "shabu" in front of a house right across from two adjacent elementary schools in Cubao.
This is alarming for there is a huge possibility that these transactions were also introduced to students considering that Cubao is an area surrounded with schools, universities, and other establishments.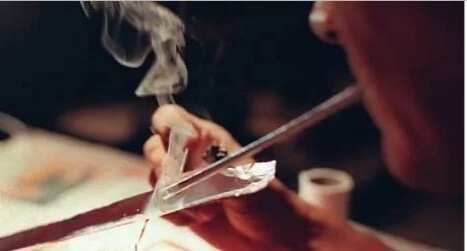 The tricycle driver is reported to be one Manuel Morillo alias "Ogie", 33 years old. In a buy-bust operation, he was caught with four others – identified as Richard Basco, 37; Anacleto Medrano, 24; Mohammad Daud, 26; and Ana Cristina Calixto, 24. They were caught inside the house of Morillo in the act of inhaling shabu, reported Chief Insp. Enrico Figueroa, head of the Quezon City Police District's Anti-Illegal Drugs Special Operations Task Group (QCPD-AIDSOTG).
Other drug paraphernalia were also recovered from the operation. Included are big sachets of suspected shabu, marked boodle money, and strips of foil.
SPO3 Gerardo Quimson Jr., who was the case investigator, said that there are reasonable grounds to believe that Morillo is likewise selling drugs to students in the nearby school communities considering his location and the amount of drugs recovered from the said operation. He is no doubt a supplier of drugs in the area.
The operation took off after the residents complained about the drug dealing activities of Morillo in their neighborhood and surrounding communities.  
The arrested suspects will be facing complaints of selling and possession of illegal drugs and paraphernalia.
RELATED: Druglords to raise P1B to kill Duterte and others
Source: KAMI.com.gh