Omar Mateen, religious or insane?
A day after the gay nightclub massacre in Orlando, Florida which left 50 people dead, conflicting reports about the nature and mindset of the gunman – 29-year-old Omar Mateen – have come out, with some sources saying that he was a religious member of Islam and others saying that he had mental health problems.
Omar Mir Seddique Mateen has been named as the gunman in the Orlando shooting at Pulse nightclub. Mateen was later killed in a gunfight with the police at the nightclub.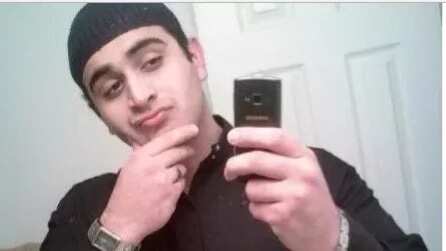 One day after the shooting, a former classmate and some acquaintances reported that Mateen may have been gay. The former classmate at a community college had said that Mateen had once asked him out. The acquaintances, however, said that Mateen frequented the Pulse nightclub for several years and also used gay dating apps.
According to Imam Syed Shafeeq Rahman, Mateen was a religious man who regularly attended evening prayer services at the local mosque three to four times a week. Rahman explained that Mateen was not friendly but showed no signs of being a violent person.
"When he finished prayer he would just leave. He would not socialize with anybody. He would be quiet. He would be very peaceful," Rahman said.
However, the imam pointed out that he does not believe Mateen had any connection to the ISIS terror group, which is an angle the police are investigating.
According to authorities, Mateen made a call to 911 while he was at the gay nightclub, professing his allegiance to ISIS leader Abu Bakr al-Baghdadi.
"My personal opinion is that this has nothing to do with ISIS," Rahman pointed out.
Mateen's ex-wife – Sitora Yusufiy – agreed with the imam that Mateen had nothing to do with ISIS. However, Yusufiy added that Mateen possibly had a mental illness which seemed to her like bipolar disorder.
"He was mentally unstable and mentally ill," Yusufiy told the media in Boulder, Colorado.
Yusifiy explained that she only stayed with Mateen for only four months because he was physically abusive to her.
When they were together, she recalled that the gunman would be happy, talkative, sociable and peaceful around her but would suddenly turn angry and violent for little reasons. Yusifiy recalled an incident when she was physically abused by Mateen for neglecting a household chore.
Mateen's father – Seddique Mir Mateen – is a life insurance salesman who used to have a talk show program in the U.S., which was reported to be pro-American.
The killer also had no previous criminal record, was a security guard, and was into bodybuilding.
RELATED: Orlando club shooting: Omar Mateen's father says God will punish gays
Source: KAMI.com.gh