ARMM reacts to Abu Sayyaf killings: This not what Islam stands for
Autonomous Region in Muslim Mindanao Governor Mujiv Hataman slammed the beheading of Robert Hall, one of the captives of Abu Sayyaf Group in Sulu, saying that "this is not what Islam stands for."
Hataman expressed his sympathy as he was intensely troubled by the killing of the Hall and called on all Muslims to "stand together as we build and rebuild our faith in the midst of those who try to tear us apart."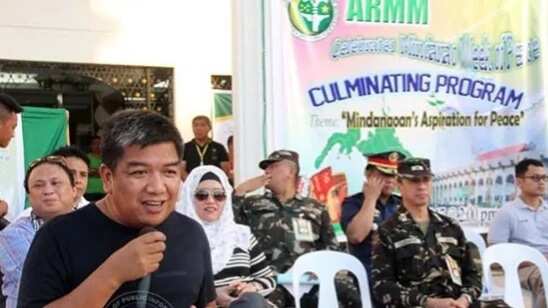 "We express our deepest condemnation against this act of pointless violence and terrorism," Hataman said in a statement hours following the reports of the killing of Hall for failing to give ransom.
Hataman said that he is shocked of what happened and described it as appalling because the "holy month we set aside for prayer and reflection has already been violated by extremists here and abroad, as they wage violence in the name of our faith."
He told fellow Muslims that "the refuge and shelter we share as Muslims has become a strange place for others. Extremists claim to follow the faith while they go against Islam's message of peace and humanity."
Hataman said that the extremist groups are merely men of sin who disfigure a faith that exists for peace and added that "their betrayal of Islam knows no bounds that even in the most holy days of Ramadan, they turn a time meant for prayers and contemplation into days of fear and horror."
"They are not our people," he stressed.
"As Muslims, we are taught that to kill one man means to kill all of humanity, and to save one man means to save all of humanity. It is then imperative for us work to together as Muslims in making sure that the criminals behind these acts of violence are made accountable to our people in the courts of law, and to save those who might fall into the hands of these men who do nothing but evil," Hataman said.
RELATED: Head found in Sulu after reports on Abu Sayyaf captive's death
Source: KAMI.com.gh