SWS survey shows low trust rate for Duterte
Incoming presidential spokesman Salvador Panelo said that the results of a recent Social Weather Stations (SWS) survey showing a low trust rating for President-elect Rodrigo Duterte is hard to believe.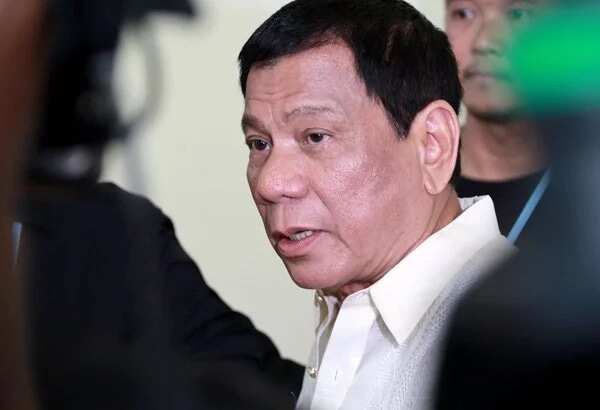 Salvador was skeptic of the survey results noting the president-elect's landslide victory in the May 9 presidential election and the fact that he has not assumed office yet.
"How can that happen when he (Duterte) got an overwhelming mandate? He has yet to assume office and then he got (a net trust rating of positive) 26? It seems unbelievable," Panelo said in an interview.
The SWS survey was conducted on May 1 to 3, a couple of days before the election. Panelo said that the survey respondents were possibly supporters of Duterte's rivals in the election campaign.
"Naturally, if you ask the non-supporters, that's the rating you will get. The reality on the ground is he is going to win by a landslide. That's what happened so I don't believe in surveys that much," Panelo explained.
In the SWS survey, Duterte – who won the presidential race by a large margin, garnering over 16.6 million votes – received a "moderate" net trust rating of +26.
Of the 4,500 respondents, 54 percent said they had "much trust" in the outgoing Davao City mayor while 28 percent felt "little trust" in him.
On the other hand, Vice President-elect Maria Leonor "Leni" Robredo performed better in the SWS survey.
Robredo – who won the vice presidential race against Ferdinand "Bongbong" Marcos by a small margin – received a "good" 45 percent net trust rating in the SWS survey.
About 61 percent had "much trust" in the outgoing Camarines Sur representative while 17 percent felt "little trust" in her.
Although he did not believe the SWS survey results, Panelo thinks that the president-elect would gain the trust of the Filipino people once he finally assumes office on June 30.
"There will be action on his first day," Panelo promised.
RELATED: Duterte camp: No martial law
Source: KAMI.com.gh