Duterte camp: No martial law
The camp of incoming President Rodrigo Duterte calmed the public about a potential dictatorship under his administration after outgoing President Benigno Aquino II urged the Filipino people to be vigilant of a possible repeat of human rights abuses during the martial law.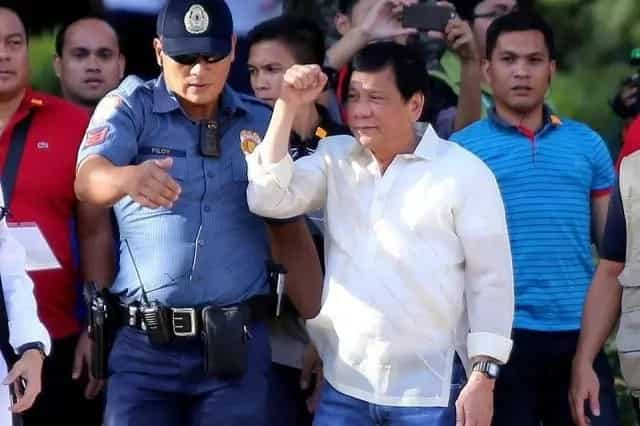 "President-elect Duterte has already said that there will be no martial law, no dictatorship during his term. He will be following the Constitution and the rule of law," presidential spokesman Salvador Panelo said yesterday.
The spokesman clarified that Duterte will be upholding the rule of law instead of declaring martial law once he assumes office.
"In fact, under a Duterte presidency, the Bill of Rights enshrined in the Constitution will be in full bloom. Remember that he is a lawyer and lawyers are trained to observe and enforce the Constitution," Panelo added.
Panelo then criticized the previous presidents, especially Aquino, about being guilty of human rights violation during their respective administrations. He also accused them of not following due process.
The spokesperson argued that the fears and concerns toward the incoming administration is due to the president-elect's assertiveness and frankness.
"He is assertive. He has political will, he walks his talk…Other presidents are prim but he is brave and he does what he says," the spokesperson explained.
Various sectors have expressed their concern about Duterte's pronouncements on fighting crime and corruption in the country including offering a bounty to people who will kill drug traffickers, reinstating the death penalty and executing the convicts through public hanging.
The public has also criticized Duterte for justifying the killings of journalists in the country.
Aquino called on the Filipino people in his Independence Day speech to defend democracy and to monitor human rights violations.
"Let us remember that just a generation ago, the Philippine government itself was the one suppressing the freedom of our fellow Filipinos. A fellow Filipino deprived us of our freedoms. It means that if we are not vigilant, this can happen again," Aquino warned.
RELATED: Duterte's offer to Marcos, just speculation – Cayetano
Source: KAMI.com.gh