Duterte's offer to Marcos, just speculation – Cayetano
Sen. Alan Peter Cayetano said that the recent news about President-elect Rodrigo Duterte offering a Cabinet post to Sen. Ferdinand "Bongbong" Marcos is just speculation.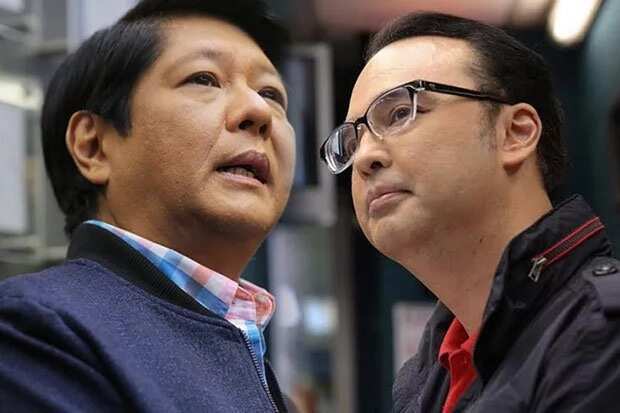 "I haven't heard that there was a formal offer. It was all speculation," Cayetano told the media.
Cayetano also dismissed the talks about Duterte appointing other defeated election candidates since the law prohibits them from getting Cabinet appointments for one year after the election, while pointing out that a lot of things could change and happen during that time.
According to Marcos, he discussed with Duterte during a four-hour meeting on Friday the possibility of getting a Cabinet post for the incoming administration. However, the details of the possible appointment needs be finalized, Marcos said.
Meanwhile, the camp of Vice President-elect Maria Leonor "Leni" Robredo said that Marcos had practically admitted defeat in the vice presidential election since he discussed a possible Cabinet post appointment with the president-elect.
"If Marcos believes he has strong evidence to prove that he was cheated in the election, then he should concentrate on his election protest and not seek a position lower than the vice presidency," said Romulo Macalintal, Robredo's lawyer.
Robredo was able to defeat Marcos by around 260,000 votes in the May 9 elections. Marcos has accused Robredo, the Liberal Party (LP) and the Aquino administration of institutional cheating and of robbing him of about three million votes in the election.
Marcos' camp also said on Monday that Robredo was only warming the vice presidential seat for the son of the late dictator Ferdinand Marcos.
In response to Marcos' accusations, the Aquino administration has challenged the outgoing senator to present solid proof of cheating in the election.
"Such allegations are totally false and baseless. Instead of innuendos, let the accuser present concrete proof in the proper forum," Presidential Communications Operations Secretary Herminio Coloma, Jr. said.
RELATED: Duterte camp: No martial law
Source: KAMI.com.gh