No more SONA fashion show under Duterte
Since the 16th Congress had already adjourned, it was promised that the 17th Congress will no longer continue to perform the lofty practices of the former, especially the State of the Nation Address (SONA) Fashion Show where lawmakers show off their expensive clothes and dresses.
This is according to Silvestre Bello III, outgoing Representative of 1-BAP party-list.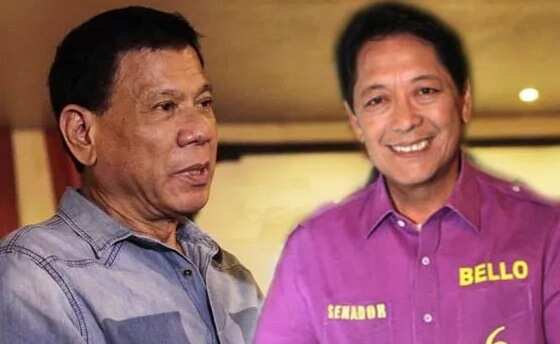 "The SONA fashion show will be a thing of the past under the Duterte administration," said Bello, a longtime friend of incoming President Rodrigo Duterte.
Bello said that the iron-fisted, crime-busting Davao City Mayor has never been fond of dressing up. He described him as the "what you see is what you get" kind of man. Duterte's typical get-up is his checkered polo shirt, denim pants, and boots.
"Hindi Ferregamo yun," Bello said.
(Those aren't Ferregamo)
The incoming president's first SONA will be on July 25. Bello cautioned his colleagues to reflect Duterte's simplicity, humility, and modesty so as to avoid being put to shame.
"They should take it as a signal. They should not outshine the principal. Mapapahiya sila," Bello said.
(They should take it as a signal. They should not outshine the principal. They will get embarrassed.)
Bello said that Duterte will wear a barong tagalog, pants, and boots.
Salvador Panelo, spokesperson of Duterte, ealier said that incoming cabinet members should maintain a normal lifestyle under the incoming administration as austerity is very important for Duterte.
Ordinary commutes and simple meals are to replace luxury trips and festive dining, as the iron-fisted Duterte ordered a pennywise spending in the government.
Judy Taguiwalo, incoming social welfare secretary said that she is "happy with that kind of announcement, because I think that's a good start."
"He said people are paying taxes. When we buy any item, we pay tax. And he said if we take business class (flights) even if we personally spend for it because we can afford it, people won't see that. What they will see is we are taking business class because they are paying for it," Panelo said.
RELATED: Duterte's (not so) Trudeau-like cabinet members
Source: KAMI.com.gh