Head found in Sulu after reports on Abu Sayyaf captive's death
On Monday night, a cut-off head was discovered in Jolo, Sulu, several hours after the Abu Sayyaf Group announced that it beheaded Robert Hall, one of their three remaining captives because no ransom was given.
Chief of Police Supt. Junpikar Sittin said they retrieved the head which is placed inside a plastic bag at around 9 in the evening along Sanchez Street beside the Carmelite Cathedral in Jolo, Solu.
"Initially, our personnel thought it was an explosive, but when the SOCO (Scene of the Crime Operatives) team inspected the plastic bag, it turned out that it's a head of an old Caucasian man," Sittin told the media by the phone.
"I cannot say outrightly if it belongs to Hall, but based on description, it fits the description," he said.
Earlier, it was reported that one of the three captives of the Abu Sayyaf was killed in Sulu on Monday afternoon following the expiration of the 3 p.m. deadline for the payment of the 600 million peso ransom.
Abu Raami, the spokesman of the Abu Sayyad, said via phone that they killed Canadian Robert Hall whose body would be found in Jolo town.
The government earlier announced that they have yet to verify the authenticity of the pronouncement.
Before the clock strikes 3 p.m., the three (3) captives begged for rescue.
They called on the government of the Philippines, Norway, and Canada to aid their liberation from the Abu Sayyaf.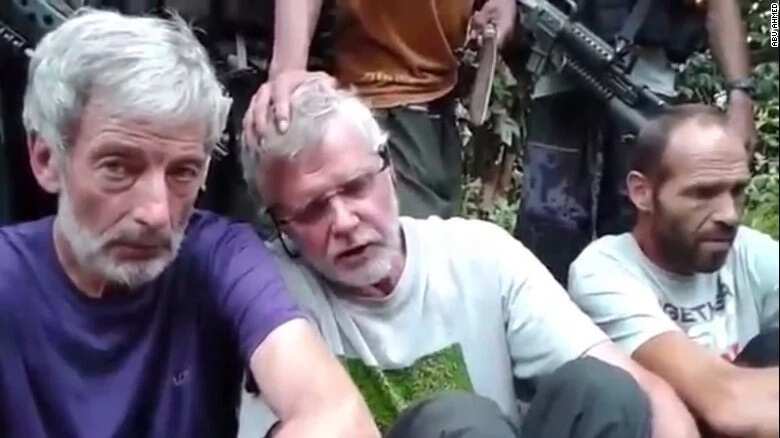 "My condition is pretty bad. We have been starved, our sleep is deprived and they threaten to beat me," Canadian Robert Hall told the media.
Hall has been hopelessly beseeching for the urgent intervention of the Philippine government.
"To the Philippine government, please get us all out of here. We hope the Philippine government will do all to get us all out here, do what they can to get us out of here," Hall said.
Hall knows their lives might be ended today.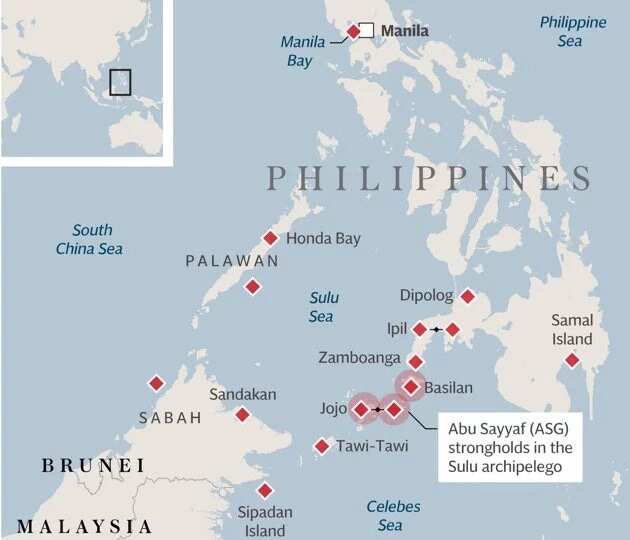 Source: KAMI.com.gh