Aimed at the millennials, this café located in Caloocan will surely captivate the hearts not only of those who hurting, sad, lonely, and bitter but also those who are happily single, in a relationship, and those in-between.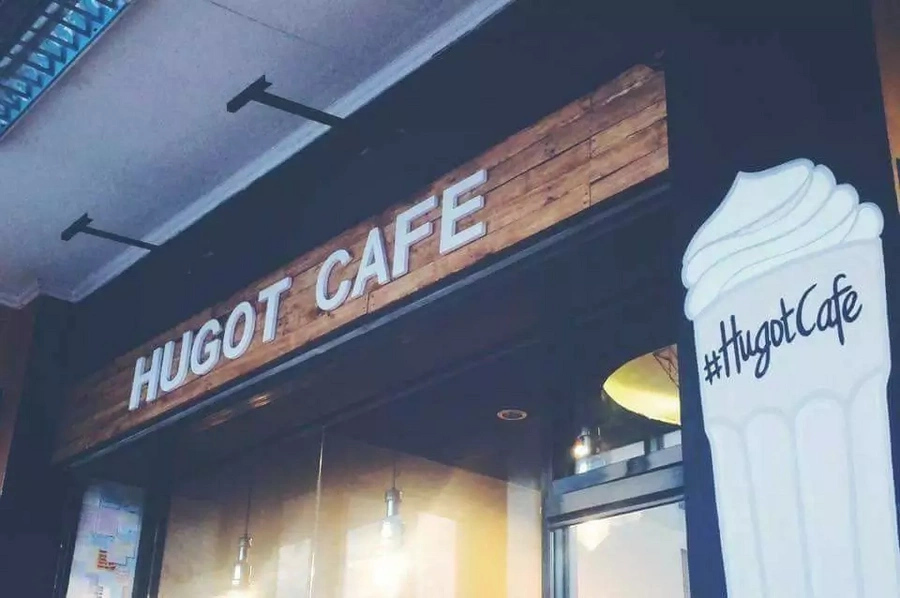 Hugot Café provides an avenue for millennials from all walks of life – including lovelife. However, if you think that you will not find what you are looking for in this café, then here are four reasons that we hope might convince you to at least try.
'Hugot' lines everywhere
This café is filled with hugot lines and quotes about being friend zoned, left behind, forsaken, taken for granted, two-timed, and more. The quotes are everywhere, from the mugs they use to the decorations hung on the wall.
Most of the hugot lines hit you where it hurts the most; however, these lines and quotes will surely make you realize something and hopefully, help you in assessing the situation you are currently in – if any.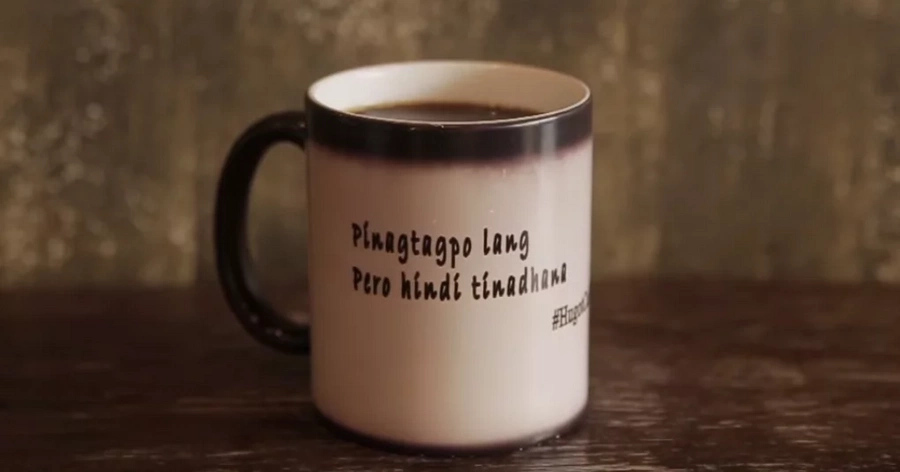 Relationship statuses in menus
The food and drinks they serve are not only for those who are bitter or brokenhearted. It is for everyone, including those who are in a relationship or are confused with the status of their relationship.
For instance, they have this chocolate milkshake called Paasa or Pa-fall Milkshake. Ordering this milkshake will not turn you into a "paasa" or "pa-fall" individual, but, well, you get the idea. For those who are looking for something strong, then the Kapeng Matapang Kaya Kang Ipaglaban is a good choice.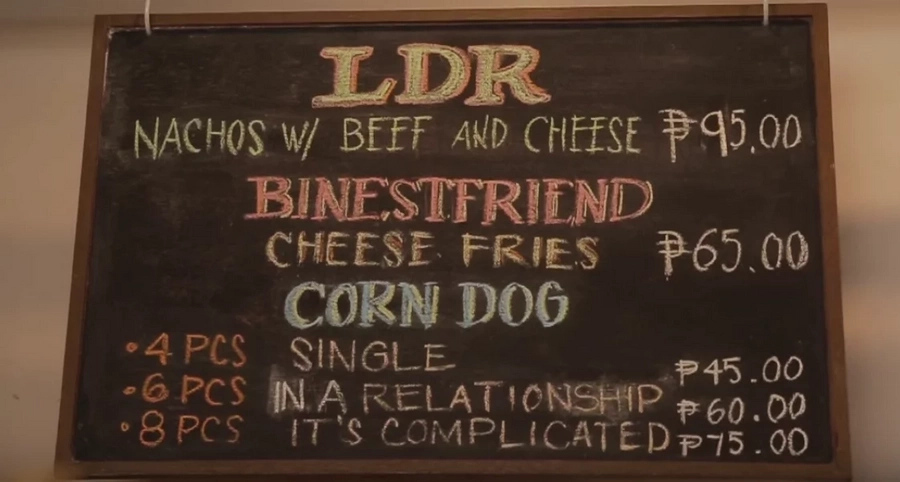 Live poetry and open mic
If you are brave enough to speak in front of a few people, then you are also welcome to join the open mic which takes place every Saturday or Sunday. Of course, you have to register and make your intentions known. Don't be that person who assumes a lot because you'll get hurt in the end. Register during the day of the open mic. It starts at 5 p.m. while the performances commence at 8 p.m.
This is your chance to let go of the pain you've been feeling. Seize the moment. Let it out.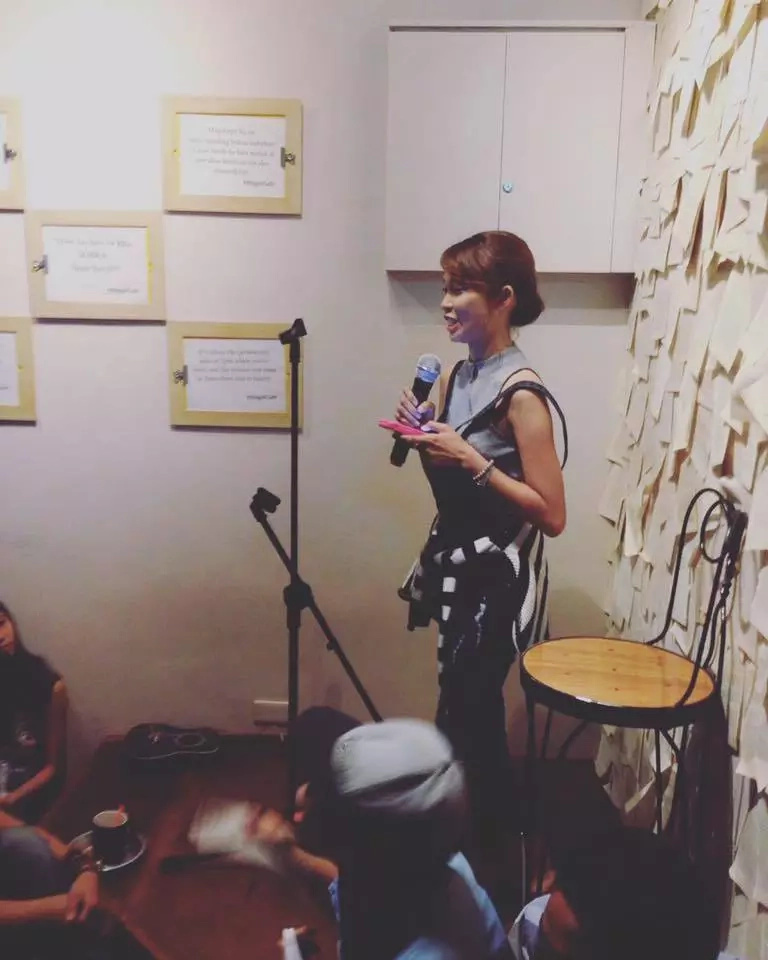 Affordable prices
Prices for both the food and the drinks are affordable because they don't want to hurt your feelings further. Give yourself a treat because, sadly, nobody will do it for you.
Friendzoned? Get that cup of coffee and be awaken by the reality that is written in that hugot line: You are not destined for each other.
In a long-distance relationship? Have a taste of their LDR nachos with beef and cheese and spend only P95.00 because Wi-Fi is free, dude. Video chat with your other half while you swallow the fact that he/she is in another part of the world. Live with it.
Two-timed? Order their Stick to One or Two Timer shake that's only P100.00. Take a photo of it, upload it on Instagram or Facebook (or wherever) and tag him/her. Voila! Sweet revenge. Kidding.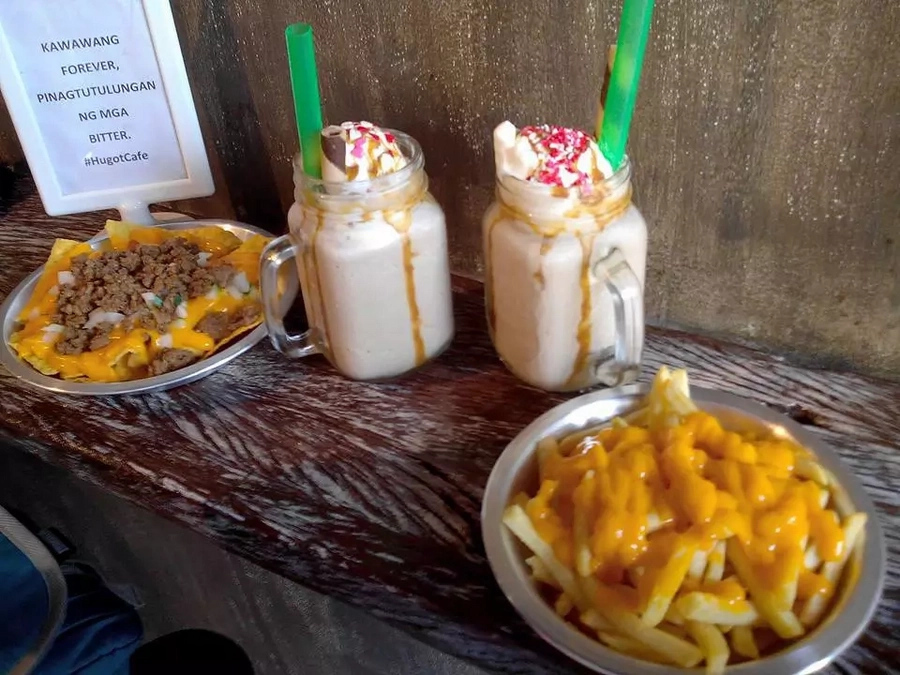 Hugot lines aside, if you are looking for a café that is somehow different from all other cafes in the area, then maybe this one is worth the visit. If not, you can always leave – like you always do.
Source: Kami.com.ph