Hunk actor Gerald Anderson celebrated his 10th year in the showbiz industry with a military-inspired boot camp for his fans.
Can you believe that Gerald Anderson is already on his 10th year in the show business? He started as a young and lanky contestant for Pinoy Big Brother Teen Edition on their first season. Despite not winning the reality competition, he has become a staple actor on many television shows and films.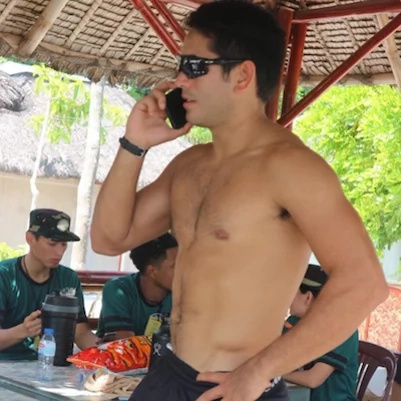 He was able to hone his talent in acting and has become notable in projects like On The Job and Budoy. The actor has massively transformed from a slim teenage boy to a full hot hunk!
Now he celebrates his achievements for over a decade in military style: with a bootcamp!
Last June 12, Gerald took his friends and fans to Ocean Adventure in Subic for the "Anderson's Bootcamp."
Here's a preview of what was about to happen, as posted on Gerald's Instagram page:
Gerald Anderson invited "Gerald Anderson welcomes fan clubs Ashralds, Sagefied, Gerald Angels, Superfriends, Solid Kimerald, Kimerald 4ever, and Geraldnaticx" to his event.
After applying paint to their faces, the fans were regrouped to 5 teams, which were "aptly called Marines, Navy, Army, AirForce, and CoastGuard."
Gerald warmed up with a few dances and exercises alongside all his fans.
The five teams underwent many drills within the boot camp as Gerald oversees the entire thing as one of the "drill sergeants." He was also with them throughout the entire thing "despite the heat."
In the end, Team Coast Guard won the boot camp!
Special awards were also given to a few select people during Gerald's 10th year celebration event.
The fans all gathered to eat in a feast with the actor. Gerald admitted that this was "The biggest Boodle fight i've been part of.."
The truest winner, however, is Gerald Anderson! He has been in the industry for 10 years and hopefully, he'll stay for another 10 more.
Gerald wins a special award from us for being a sexy hunk.
RELATED: WATCH: "Achy Breaky Hearts" Trailer Will Break Your Heart To Two
Source: Kami.com.ph