Jodi Sta. Maria faces a difficult situation in "Achy Breaky Hearts." She has to pick between Ian Veneracion and Richard Yap.
You've seen Jodi Sta. Maria end up with Richard Yap as Maya in Please Be Careful With My Heart. You've seen the chemistry between Jodi with the handsome Ian Veneracion in Pangako Sa 'Yo remake. But can you imagine the three in one show?
Now you can! The three will star in the upcoming romantic-comedy movie "Achy Breaky Hearts" directed by Antoinette 'Tonet' Jadaone.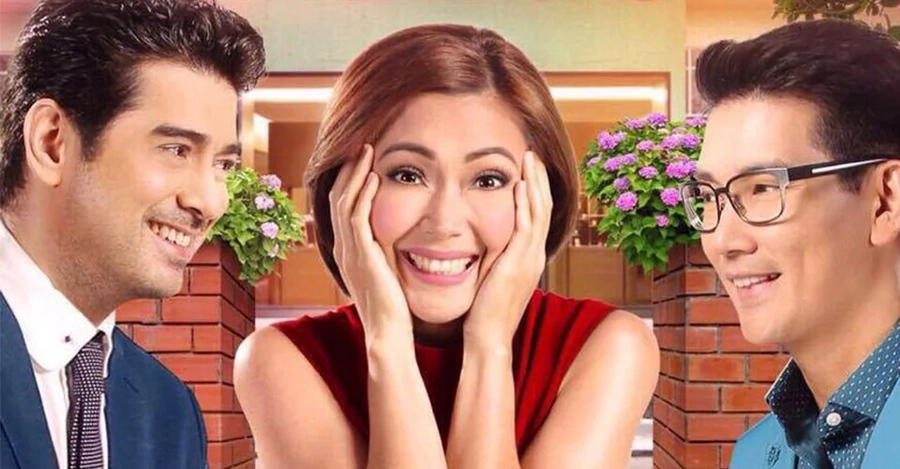 Jodi plays the character of Chinggay who's desperate to have a boyfriend. She's the epitome of all the single ladies out there looking for love. Chinggay has to go through with the same burning question that all Filipinas can relate to: "Kelan ka ba mag-aasawa?" (When will you get married?)
After waiting for the right guy to come along, here are two good-looking guys at the same time that wants to sweep her off her feet.
Ian plays the character of Ryan who seems to have everything Chinggay wants but unfortunately is still not over his ex. Richard, on the other hand, will be playing the character of Frank. Frank is the ex of Chinggay whom she already made future plans with and the one who broke her heart but has now returned to win her back.
Will Chinggay give Ryan a chance even if he's still hung up on his past lover? Will Chinggay try another shot with Frank even if he left her before and hurt her?
As the movie progresses, Chinggay faces the most important and difficult question of them all: Frank or Ryan?
Watch the full Achy Breaky Hearts trailer below:
If you were in Chinggay's shoes, will you choose the handsome mestizo Ian Veneracion or the hot chinoy Richard Yap?
RELATED: Jodi Sta Maria to work with former love interests
Source: Kami.com.ph