Senator Ferdinand "Bongbong" Marcos Jr's camp is imploring the Commission on Elections (Comelec) to let his own personal team conduct a systems audit of the Comelec transparency and central servers.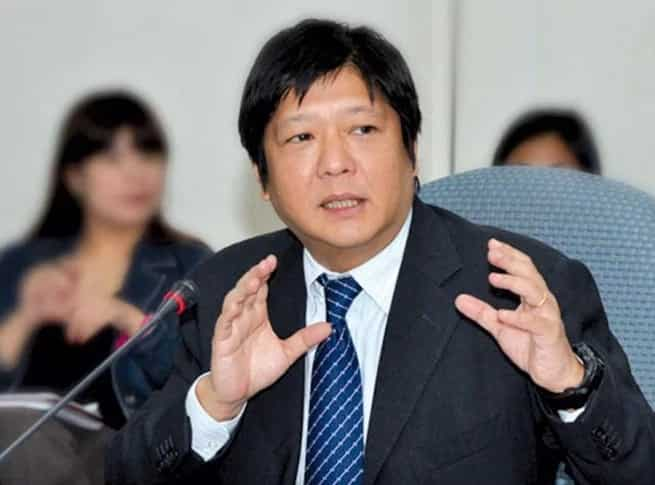 In a letter the Marcos camp gave to the poll body on June 6, they repeated their earlier request for permission to let their own team of experts perform an audit of the Comelec servers - with close monitoring by the Comelec and its technical personnel.
Furthermore, his camp is also asking for immediate access to the transmission logs, white list of the vote-counting machines (VCMs), USB devices, and Broadband Global Area Network (BGAN) satellites that were employed in the polls, digitally signed election returns as well as the public key and decryption key to open the transmitted files.
All that already looks like a tall order, but there's more: the senator has also encouraged the poll body to report to them if they have any information on "the number of consolidation and canvassing system laptops/servers that were noted to have contained rogue votes allegedly originating from the Pre-Election Logical Accuracy Test (PRELAT) and Mock Elections on Election day, as well as the municipalities, cities and provinces affected."
The letter concludes by pointing out that the Comelec has not moved to address their requests, and by asking whether they should take this as a rejection or as a sign that the Comelec was "not in possession of said information and documents."
Prior to the letter, Senator Marcos had asked the poll body to "preserve and secure the data and the audit logs contained in all servers, and the Central Server in particular."
In addition to that, he added that the Commission should "preserve and secure any and all other remaining servers, including - but not limited to - the Data Base Server and any and all Intermediary Servers (also known as queue servers) together with all the routers, switches, listeners, among others.''
To top it all off, he is planning to file an electoral protest against Vice President-elect Leni Robredo.
For election lawyer Atty. Romulo Macalintal, however, Marcos' talks with President-elect Rodrigo Duterte over a potential cabinet post - after the one-year ban on appointments for defeated candidates has expired - is already an admission that he lost the vice presidential race to Leni Robredo, and is an acknowledgement that any election protest he plans to file against Robredo would not hold water.
If he believed he had evidence strong enough to prove that there was fraud committed in the elections, Macalintal reasons that he would have just concentrated solely on his election protest, and refuse to consider a position lower than the vice-presidency.
Accepting a cabinet position while his election protest is ongoing would mean political suicide for Marcos, who would be dishing out nearly P100 million for a protest that would eventually be dismissed anyway if he accepts a cabinet post. To accept a cabinet post necessitates abandonment and withdrawal of his election protest for the vice presidency post, Macalintal continues.
The election lawyer concluded by likening Marcos' protest to Senator Miriam Defensor-Santiago's, against the then-President Fidel Ramos. Her protest was dismissed when she ran for and assumed the post of Senator while her protest was ongoing. Marcos' protest - much like hers - would only be rendered moot and academic if he pushed through with waiting for a cabinet post.
RELATED: BREAKING: Abu Sayyaf kills Canadian captive as deadline expires
Source: Kami.com.ph