Salvador "Sal" Panelo, the controversial spokesperson of President-elect Rodrigo Duterte, has denied on Monday the allegation of a Facebook user that he committed a parking violation in Greenhills, San Juan.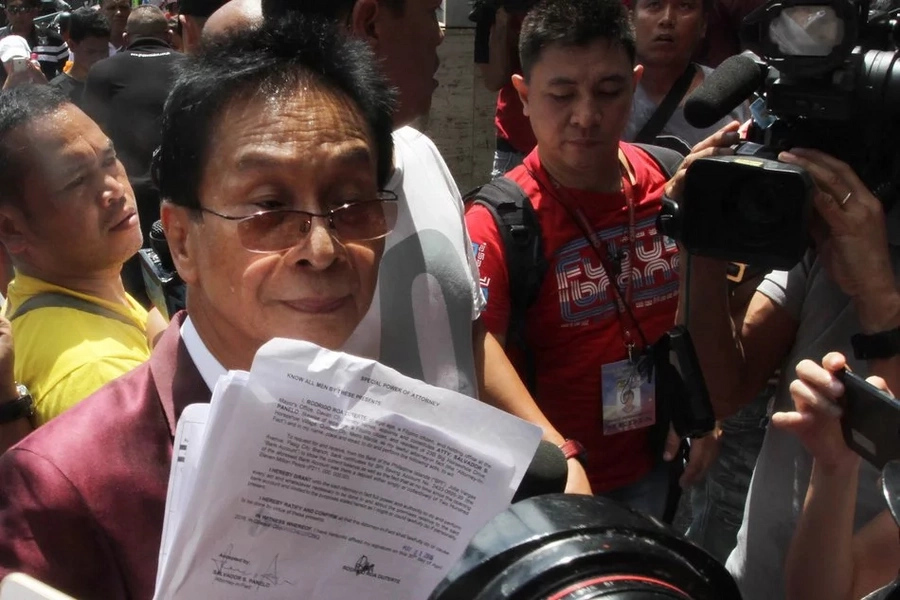 According to a Facebook post from Clarisse Evangelista, Panelo parked his car in a no-parking zone in Greenhills and did not listen to the security guard who told him to move his car.
"He later stepped out of his car, brought out a Duterte tarp, which he placed on the hood, walked away leaving his car in a no parking area," she narrated.
Panelo responded to the allegation by posting his side of the story on Facebook, saying that he actually sought permission from the security guard to park there for a short while in order to buy a coconut virgin oil bottle from a drugstore.
Duterte's spokesperson also explained that the security guard told him to move his vehicle to the front of the mall's parking zone so he could watch over the car.
"There was no such violation of any parking regulation nor was there any exhibition of any form of arrogance. Evidently, the person posting such false narration of an incident intended to put my image into bad light and picture me as abusive," Panelo said.
The spokesperson also accused the Facebook user of posting the story because she has an agenda against the incoming president.
"Obviously, too, the person is an anti-Duterte basher who converted a casual incident into a false and malicious narration of an event with the purpose of maligning my person," Panelo added.
As the designated spokesperson of the president-elect, Panelo said that he expects a lot of wrongful bashing and false accusations from anti-Duterte citizens and sectors. However, he promised never to be deterred by these allegations in fulfilling his duties and responsibilities.
RELATED: Time's up for 3 Abu Sayyaf captives
Source: Kami.com.ph