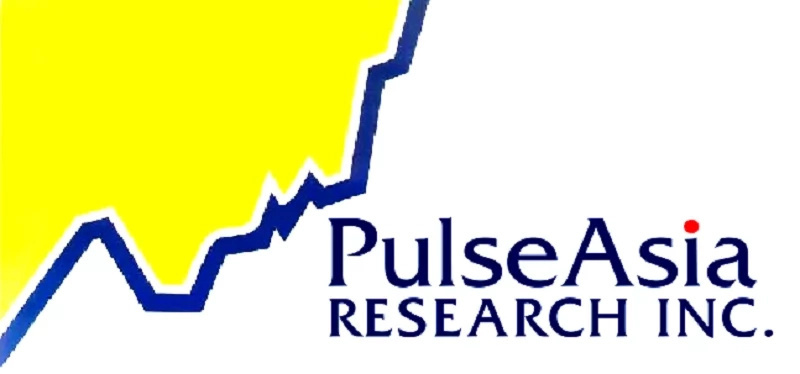 Pulse Asia Denies Duterte Is Leading In Its Polls, Deliberate Misinformation
Recently, there have been reports circulating in social media that Mayor Duterte is currently leading the latest Pulse Asia polls. On Monday, Pulse Asia denied having conducted a survey from March 21-25. It says that the polling body did not do any polling during the Holy Week. Facebook page "Pompee La Viña - Duterte 2016" on Sunday falsely claimed that Duterte was chosen by 26% of 4,000 respondents as their top presidential bet. Senator Grace Poe, allegedly dropped to 24%, while administration standard bearer Mar Roxas got 21% and Jejomar Binay 19%.
This was the post shared by the Pompee La Vina - Duterte 2016 Facebook page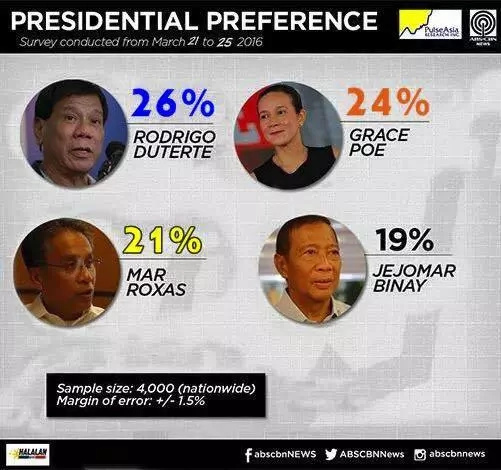 Afterwards, Pulse Asia issued this statement and declared that there was no such poll conducted during March 21 to 25. The polling body urged followers to check their official site at pulseasia.ph or its Facebook page for official updates and cautioned against misinformation.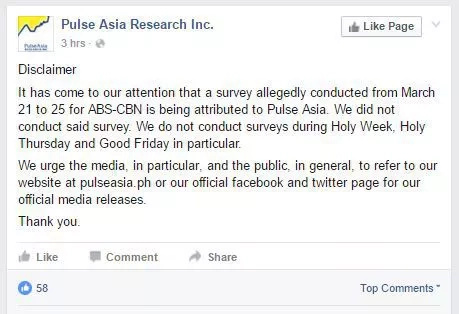 The latest Pulse Asia survey still shows Senator Grace Poe in the lead at 28%, gaining her first solo lead. Rodrigo Duterte trails by 24%, Binay 23%,  Roxas 19%, and Santiago at 2%. This survey was conducted last March 15-20, with a sample size of 4,000 respondents who are registered voters with biometrics. The margin of error was 1.5%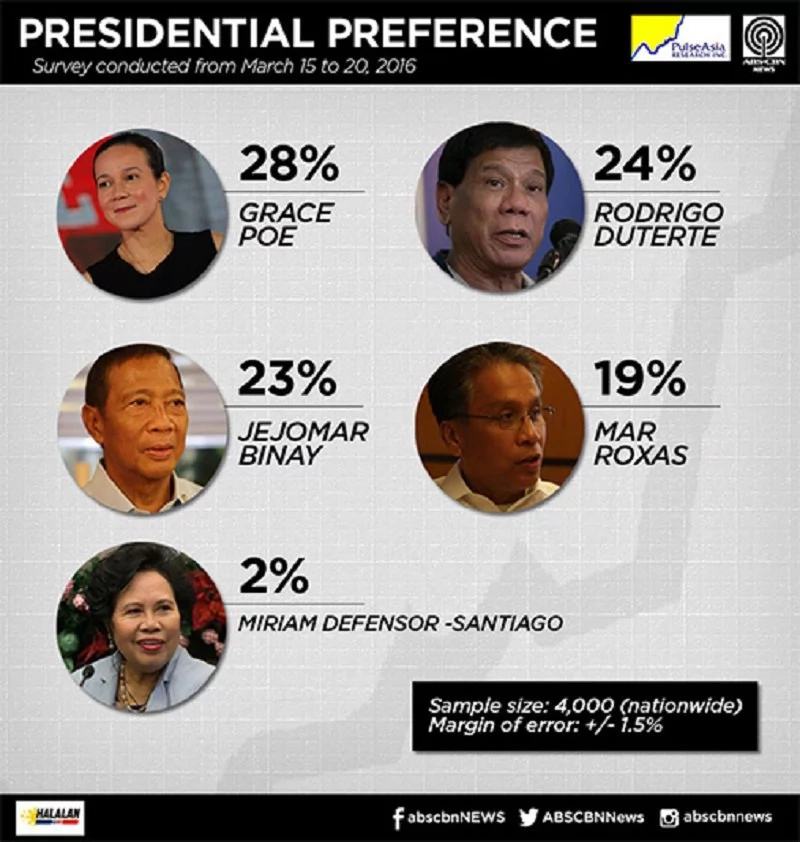 Source: Kami.com.ph