The Philippine government maintains the 'no ransom policy' but arranges for an extension of the Abu Sayyaf Group's ransom deadline today, June 13, citing Ramadan as an excuse. 
The Abu Sayyaf group (ASG) has earlier set the deadline for the payment of the ransom for hostages - Canadian Robert Hall, Norwegian Kjartan Sekkingstad, and Tess Flor - today, June 13 at 3pm in exchange for the freedom of three civilians they kidnapped in Samal Island last year. However, the Philippine government is adamant at maintaining its 'no ransom policy' despite the ultimatum from the terror group.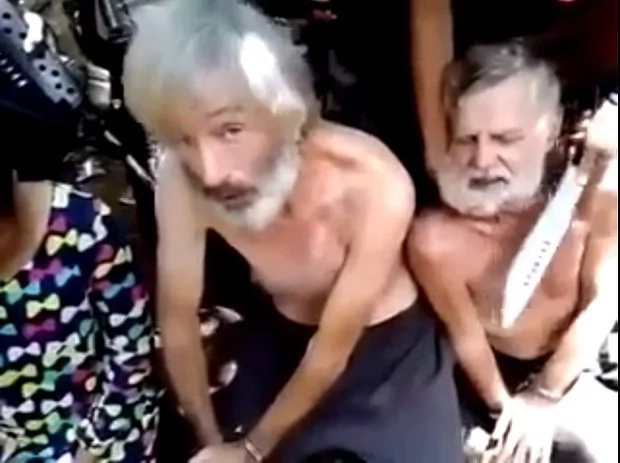 According to the Armed Forces of the Philippines, they are doing everything they can to locate and save the two men and one Filipina the ASG are holding captive somewhere in Sulu. 
AFP spokesperson Brig. Gen Restituto Padilla, spokesperson of the Armed Forces of the Philippines, said that someone is already coordinating with the terror group for a possible postponement of the ransom deadline due to Ramadan. He also said that the AFP cannot stop their operations against the extremist group in exchange for the captives.
"Our focused military operations continue without let up. We will not stop until we find these criminals and rescue the hostages," Padilla said. "As their world gets smaller, we will eventually find them and hold them accountable for all their crimes."
A video of these captives once again surfaced on the internet. It was acquired by the SITE Intelligence Group, which tracks Jihadist and Islamist post on social media.
Hall and Sekkingstad, wearing orange shirts, were depicted surrounded by hooded and armed men in a dense jungle. Hall appealed for help from both the Canadian and the Philippine government.
Sekkingstad likewise asked for help from the Canadian, Norwegian and the Philippine governments, appealing specifically to the
At least one of them will be beheaded if the demand is not met by the deadline.
Last April 25, the Abu Sayyaf decapitated John Ridsdel, a Canadian man who was one of their captives. His family had been unable to come up with the ransom money amount.
For these captives, the Abu Sayyaf is demanding a ransom amount of P300 million for each one.
The ASG has been blamed for some of the worst terror attacks in Philippine history. Although their leaders have allegiances to ISIS, analysts note that they are more focused on kidnappings-for-ransom than on creating a caliphate.
The group is estimated to have only over a few hundred militants, but it has stood strong against repeated US-supported military offensives, surviving by navigating the mountainous jungle terrain of the southern islands to their advantage.
It is rumored that the ASG also holds four Malaysians, a Dutch bird-watcher, and four Filipinos captive. These hostages were allegedly seized in separate raids.
RELATED: Dureza: Peace negotiations with Abu Sayyaf not happening
Source: Kami.com.ph