Election Lawyer Romulo Macalintal said that defeated vice presidential aspirant and Senator Ferdinand "Bongbong" Marcos' move to accept any cabinet seat while challenging the win of neck-and-neck rival Camarines Sur Representative Maria Leonora "Leni" Robredo is "political suicide."
"To accept a Cabinet position while his election protest is pending will mean political suicide for Marcos," Macalintal said.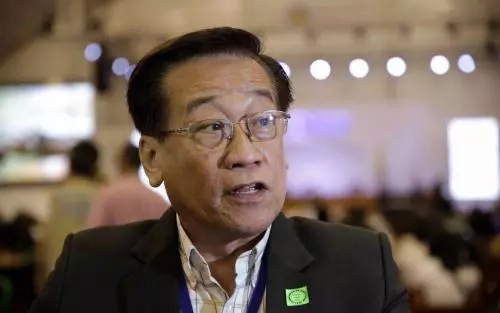 Atty. Romulo Macalintal said that if Marcos accepts a position in the Cabinet under the incoming administration after the one-year ban on appointments of defeated election candidates, then such move is an admission that he, indeed, lost to Vice President-elect Robredo. It would also reveal the weakness of any election protest that Marcos plans to file against her.
"The 'one-year ban' applies only to election losers. Thus, for Marcos to wait for it is an acknowledgment of having lost in the 2016 election for vice president," Macalintal, legal counsel of Robredo, said in a statement.
The election lawyer said that the election case of Senator Miriam Defensor-Santiago back in 1998 against former President Fidel Ramos applies similarly in Marcos' case as Santiago filed the case and assumed the office of senator while her complaint is pending.
The Presidential Electoral Tribunal (PET) ruled that Santiago's election complaint "has been rendered moot and academic by its abandonment or withdrawal by (Santiago) as a consequence of her election and assumption of office as Senator and her discharge of the duties and functions thereof."
"To reiterate, Marcos' election protest will also be rendered moot and academic because, like in Santiago, Marcos' protest is deemed abandoned and withdrawn as a consequence of his appointment and assumption of office and his discharge of the duties and functions of said Cabinet position," he said.
Senator Marcos is the running mate of the cancer-stricken presidential aspirant and Senator Santiago.
RELATED: Palace dares Marcos to show cheating proof
Source: Kami.com.ph