Attorney Trixie Angeles, the lawyer of Felix Nathaniel "Angel" Manalo and Lolita "Lottie" Manalo-Hemedez, revealed that they plan to take legal action against involved members of the Iglesia Ni Cristo who barred their food and water deliveries.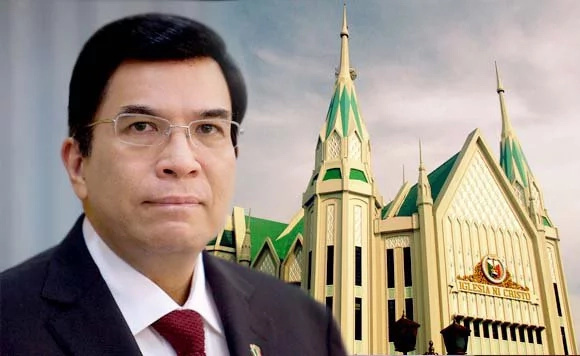 Security guards banned deliveries of food and water to 36 Tandang Sora Avenue in Quezon City according to a group of expelled INC members.
The families of the two Manalo siblings – who have been expelled from the church since July 2015 – are residing in the disputed home of the late Eraño G. Manalo, the former Executive Minister of the Iglesia Ni Cristo.
Angeles believes that the order to prevent the deliveries of food and water to the compound came from the INC's legal office. She revealed that one of the involved security guards in Tandang Sora told their staff to clear their deliveries with the legal office.
This started to happen when the Manalo camp won a habeas corpus case against the INC, according to Angeles.
The Manalo siblings and their supporters also accused the INC hierarchy of constantly harassing them for a couple of years now. They also claim that the current INC leaders are corrupt and have moved away from the teachings and practices of the church prior to the death of Eraño G. Manalo.
When Eraño G. Manalo died, his oldest son – Eduardo V. Manalo – took his place as the Executive Minister of the INC. Since then, the Manalo siblings, their mother – Cristina "Tenny" Manalo – and their supporters have noticed differences in the administration of the church and have called for changes and reforms.
Due to their lack of support for the current INC administration, Eduardo expelled his mother and three siblings – including Marco Manalo – from the church. This event escalated the tension within the INC and an ongoing legal battle between the two sides has continued.
The Manalo siblings' camp recently lost a case to the INC hierarchy when their complaint of falsification of public documents regarding the 36 Tandang Sora property was junked by Senior Assistant City Prosecutor Solivan Usman.
RELATED: Exempt us from liquor, smoking ban – Casino operators
Source: Kami.com.ph