Incoming vice president Maria Leonora "Leni" Robredo is decided to hold office at the Quezon City Executive House a.k.a. Boracay Mansion in order for her to easily accomplish work and execute programs for the women and the poor according to Quezon City Vice Mayor Joy Belmonte.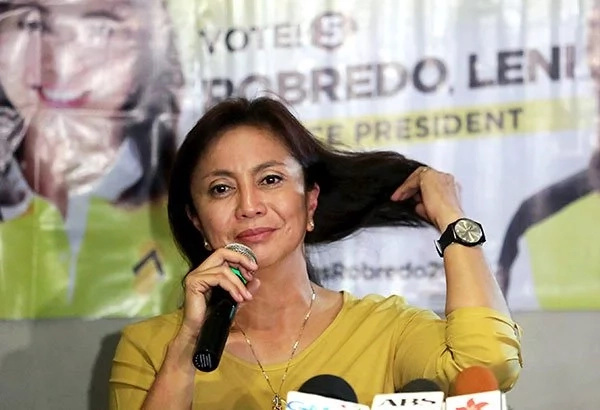 The said executive house is a two-story building recently built and recently owned by the Quezon City government as a reception area and place where foreign personalities can stay in New Manila.
The Boracay Mansion was linked to former president and Manila Mayor Joseph Ejercito "Erap" Estrada back in his 2011 impeachment trial. Artificial white sand lined the swimming pool in the house which reminds the infamous Boracay Island in Aklan. However, the pool was eradicated during the construction of the structure.
"Of all the locations we've scouted, VP Leni favors the executive building because it's well suited for her work and advocacies. Most of the NGOs she will work with have their offices in Quezon City. Her residence is also in Quezon City," Vice Mayor Belmonte said in an interview.
"The place is dignified but not ostentatious," she said.
VP Robredo chose not to stay at the Coconut Palace, where present VP and defeated presidential candidate Jejomar Binay is currently holding office, because the government pays nearly P500,000 a month for its rent.
Current Camarines Sur Representative Robredo earlier said that she is exploring other means of transportation aside from taking bus rides when going home to her province in Camarines Sur for safety reasons.
She explained that taking bus rides is more economical as plan tickers are costly.
"'Yung isa pong plane ticket, Php. 9,000 pauwi. Napakamahal po ng plane ticket papunta samin. 'Yung bus po P1,000 lang parang kung magbabayad ako ng 9000 x 4 kaya ko na sigurong arkilahin 'yung buong bus," she said.
(One-way plane ticket cost Php. 9,000. It is so expensive. A bus ride only costs Php. 1,000. If I pay 9,000 x 4, I can already rent the whole bus.)
RELATED: Pope Francis condemns gay club massacre
Source: Kami.com.ph