Ombudsman Conchita Carpio Morales said that the whole country has yet to see how incoming President Rodrigo "Digong" Duterte will run his administration.
"Let's see how he's going to rule us, how he's going to carry out the mandate that he has. Let him assume office first," Ombudsman Morales said.
Morales remains hopeful with the promised "metamorphosis" that the iron-fisted, crime-busting Digong is to go through once he seats as the president will be fulfilled.
"At this time, it is not opportune for me to say he is not doing the right thing. (Duterte's statements were) his pre-presidential assumptions. He says he will metamorphose," Morales said.
Earlier, the president-elect vowed that "When I become president, when I take my oath of office. ibang storya na yun. There will be a metamorphosis."
(When I become president, when I take my oath of office, that will be a different story. There will be a metamorphosis.)
"I'm telling you how I would behave. There's going to be a metamorphosis. It blossoms into a butterfly," he added.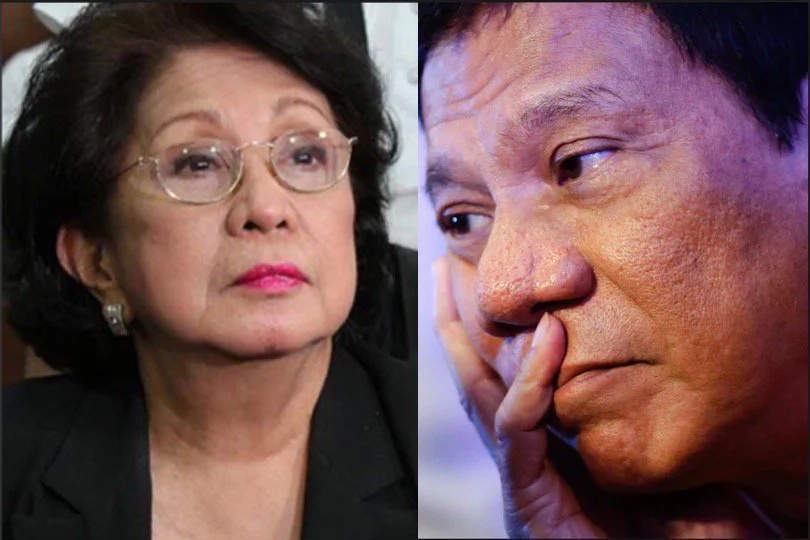 Morales also expressed her support for the reforms the incoming president vowed to accomplish during the celebration of the Philippine Independence Day in Cavite.
She said that the infamous campaign declaration "change is coming' is more of an understatement "given the promises that (Duterte) has been saying through (the) media."
In relation to the independence day celebration, Morales said that "Threats to our independence come, however, not only in the form of conflict involving our territory but also in indolence, apathy, immorality, intolerance and greed, all of which can be encapsulated in the common term 'corruption.'"
"Corruption, without doubt, is a clear and present danger," she added.
Corruption is also one of the undertakings that the incoming administration will battle against.
Source: Kami.com.ph