How far has love and heartbreak taken you?
Love has made some people become stronger, better versions of themselves. However, others are not as lucky - the pain of losing a beloved can turn someone into a monster beyond recognition, willing to take lives in order to sate their thirst for revenge.
A crime of passion is defined as any heinous crime performed upon a spouse or to any other person due to deep and intense emotions. It's become the heart of many controversial debates regarding what to do with the perpetrator once the incident is proven to be a crime of passion. Human emotions are wildly unpredictable, and this has been the main reason as to why suspects of this crime receive mitigated punishments.
Bayan Muna party-list Representative Neri Colmenares filed a bill last 2010, calling to revoke the said law. It reasoned that "insult or passion must never be a license to kill". Indeed, many have fallen victim to a crime of passion - such crimes are often messy and full of gore.
Here are eight of the most appalling crimes of passion to have ever been committed in the history of the Philippines, to show how even the sweetest of love stories can turn sour - and that even the best of men have a dark side.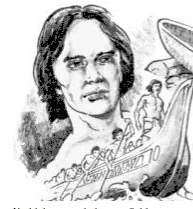 For the people of Panay, the story of Datu Sumakwel is a crucial part of their history. When Datu Puti left for Borneo, Datu Sumakwel took over leadership in Panay. He allowed his servant Guronggurong to take over his land and home duties while he was away. Things took a dark turn when Datu Sumakwel realized that Guronggurong wasn't attending to just his lands, but to his wife Kapinangan as well.
When he learned about his servant's debauchery, Datu Sumakwel pretended to be away and hid himself somewhere in his house's ceiling so he could see and confirm the affair for himself. When he caught the two red-handed, he speared Guronggurong, killing him instantaneously. Utterly confused and panicked, Kapinangan decided to chop up the body of her lover for an easier disposal.
           2. Juan Luna and the Paz Pardo de Tavera Massacre (September 23, 1892)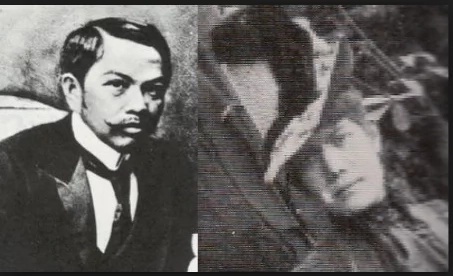 Juan Luna is an internationally acclaimed artist for his Spoliarium, but are you aware of his dark side? After an intense argument with his wife Maria Paz Pardo de Tavera, as well as his mother-in-law Juliana, a wild burst of fury led to him murdering the two women and leaving his brother-in-law Felic critically wounded.
It is rumored that the argument was about Luna's plan of moving his family to Spain, which Juliana adamantly refused because she was worried about Luna's unpredictable temper. Other historians believe that Juan Luna's love and jealousy was the main motivation behind the crime, because he suspected that his wife was having an affair with a certain Monsieur Dussaq. In the end, Juan Luna was acquitted. The court labeled his case as a crime committed during a "temporary period of insanity".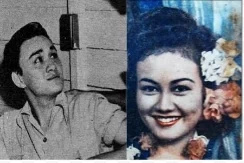 The charismatic Filipina actress Lillian Velez and her housemaid were stabbed to death by Bernardo "Narding" Anzures, a fellow actor and Lillian's former leading man. The motivation behind the killing is unclear, though rumor has it that Anzures was deeply and obsessedly in love with the actress despite her happy marriage with Jose Climaco.
President Elpidio Quirino gave Anzures clemency, but he died of tuberculosis soon after his release.
               4.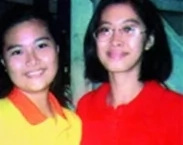 Emmanuel Desalisa is not just guilty of murdering his wife, but an unborn child as well. Norma Desalisa was brutally beaten and hanged by her husband, because he suspected she was having an illicit affair with another man and carrying a child who was not his own. She and her unborn child died under the leaves of the jackfruit tree they were strung from.
Emmanuel and Norma are husband and wife with a two year old daughter living in small nipa house on a hill at Pinaductan, San Juan, Bacon, Sorsogon. There are two other houses in the area, both of which are 150 meters away: the house of his parents-in-law and the house of Carlito Dichoso.
After Emmanuel was charged with unintentional abortion and parricide, he was sentenced to lifetime imprisonment.
           5. Paco Larranaga and the Chiong Sisters Rape-Murder Case (July 16, 1997)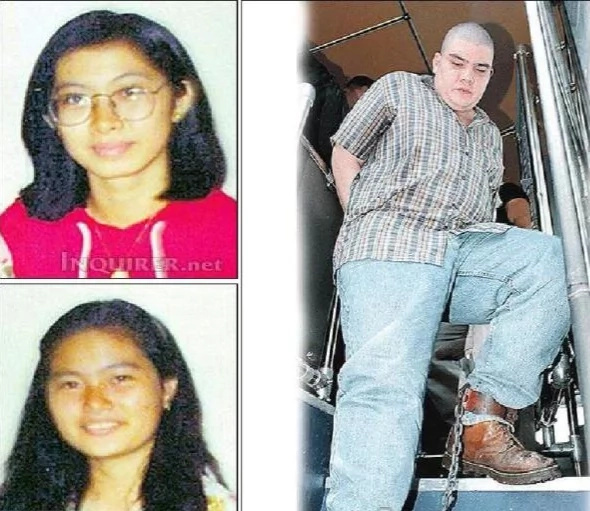 On the 16th of July, 1997, 20-year-old Marijoy Chiong and her 22-year-old sister Jacqueline were waiting for their ride home outside Ayala Center Cebu. They never made it - a group of men abducted them, and Jacqueline was never seen again. Marijoy, on the other hand, was found dead in a ravine.
Everybody knew that Paco Larrañaga, the former president Osmeña's great-grandson, was courting Marijoy, and thus he became one of the prime suspects for the crime. In his defense, the 17-year-old  was firm in his testimony that he was at a culinary school when the crime was carried out. Larrañaga was eventually sentenced to death, along with six other other men, but since the death penalty was abolished, Larrañaga is currently in Spain serving his sentence.
            6. Stephen Mark Whisenhunt and Elsa Santos Castillo, the "Chop-chop Lady" (September 24, 1993)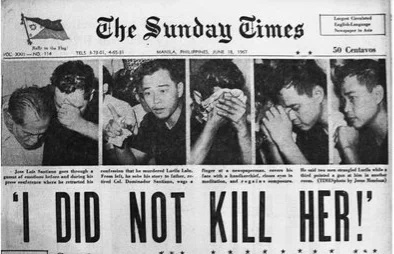 This is one of the most infamous crimes of passion - it's so famous, it was adapted in a local movie. Elsa Castillo was stabbed to death in a condominium at Greenhills, San Juan by her lover, Stephen Mark Whisenhunt. They were both married to different people, but estranged from their spouses.
The motive is unclear, but according to Whisenhunt's driver, Elsa was mutilated after her death. He helped Whisenhunt scatter her disembered body parts around the road of Bagac, Bataan. He testified against Whisenhunt, and the latter was sentenced by Pasig City RTC to lifetime imprisonment.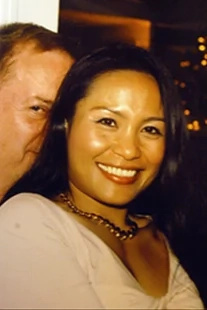 Dr. Jonathan Nyce and his Filipina mail-order bride back in 1990 seemed bound for a happy life. However, when he discovered Michelle Rivera was in an affair with their Guatemalan landscaper Alexander Castañeda, their marriage exploded. Castañeda started blackmailing Nyce, demanding half a million dollars in exchange for a sex video starring his wife and their debauchery.
One early morning - January 16, 2004, to be exact - Nyce dragged Rivera out of her car and smashed her head against the garage floor multiple times. After he killed his Filipina wife, he dragged her cadaver into a Toyota SUV and manipulated it to drive into a creek around a mile away from their home in New Jersey. Nyce was later sentenced to eight years imprisonment last September 2005.
8. Manuel Jimenez III and Ruby Rose Barrameda (June 10, 2007)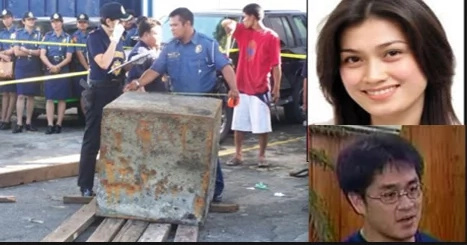 Ruby Rose Barrameda-Jimenez, sister of beauty queen-turned actress Rochelle Barrameda was suspected to be killed by her very own husband, Manuel Jimenez III as her body was found decomposing in a drum floating off the waters of Navotas City in 2009.
This was two years after she went missing following a custody battle with her husband over their daughters. With only the slain's earrings and the clothes to identify her when she was recovered, the hubby became the prime suspect after he was noted to have issued threats to his wife.
As grisly as the murder is, pundits has described it as an almost "perfect crime" for its sophistication. Noted fact is that her husband Manuel Jimenez III; her father-in-law Manuel Jimenez Jr. and her father-in-law's brother, Lope Jimenez were charged with Ruby Rose's murder.
          9.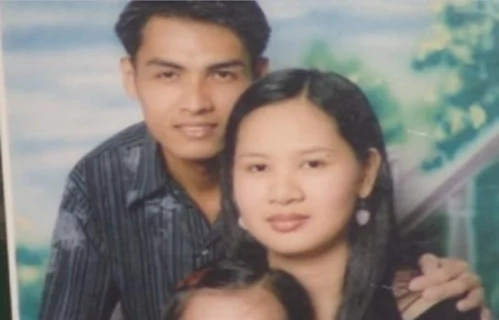 The entire Philippines reacted in shock when two separate crimes of passion marred SM Supermall's reputation for security and safety for their mall-goers. The first took place in SM North Edsa, when Shiela Macapugay shot and killed her husband as well as a security guard, Ricardo Inamac.
Macapugay murdered her husband because he left her and their five-year old daughter for another woman. The two men were allegedly in a homosexual relationship, and the incident was later concluded to be a crime of passion.
"It's a crime of passion. Nakapag-prepare na siya ng suicide note, isa para sa kanyang nanay, isa para sa kanyang biyenan na ipinagbibilin niya ang kanyang anak," Police Superintendent Audi Madrideo, chief of Quezon City Police District station 2 said.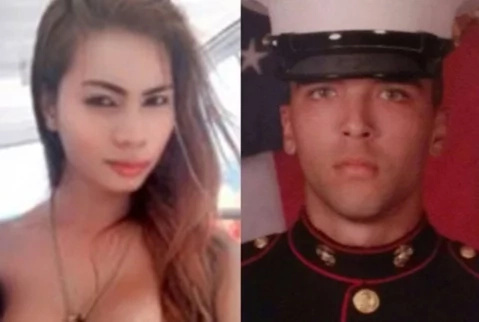 In the heat of the moment, in the pursuit of plain pleasure two lovers got caught in an international scandal that rocked two ally nations, the Philippines and the USA as 19-year-old Private First Class Joseph Scott Pemberton was charged of murder for drowning transgender Jennifer Laude in the toilet bowl of room in Celzone Lodge, 30 minutes after Pemberton checked in.
Laude, a transwoman, met Pemberton, a United States Marine of New Bedford, Massachusetts, at the Ambyanz disco bar in Olongapo on the evening of October 11, 2014.
Lance Corporal Joseph Scott Pemberton was jailed for six to eight years for homicide after he admits choking Jennifer Laude when he discovered she was transgender. He claimed Laude was still alive when he left the room, in Olongapo.
Love is full of twists and turns, and things can get ugly if we don't watch out. We all have the responsibility to safeguard our welfare and our feelings - if you look through the crimes of passion above, most of them point to how badly an extra-marital affair can ruin not just your life, but the lives of the people around you as well.
Above all, love is sacred. Let us remember that love is not just an emotional experience, but a spiritual one as well. Let us take better care of ourselves and our loved ones, and uphold the sanctity of the experience.
RELATED: WATCH: Viral video of Filipina wife singing while caring for her dying husband
Source: Kami.com.ph