The re-elected Mayor of Manila, former President Joseph Estrada on his speech, said that he doubted whether the president-elect's capabilities to deliver his promise to eradicate crime within six months although he is hopeful for a better Rodrigo Duterte once seated as President.
Two weeks ago, reactions from the social media, mostly violent, and feminist groups and rights advocates spread when Duterte cat-called at a female TV reporter during a press conference in Davao.
But Estrada, speaking before the reporters after Independence Day rites at Rizal Park on Sunday, said,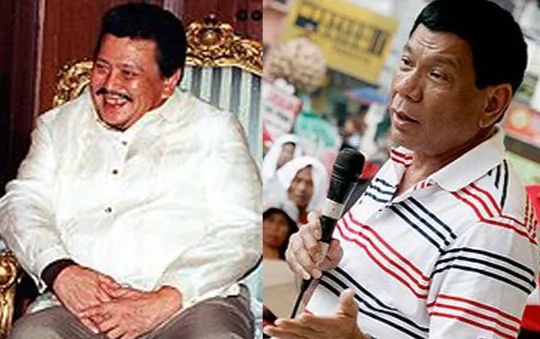 The former president has also had his fair share of clashes with the press during his time and he more than hopes that Duterte will be different once he sits as President.
Estrada seems to be defending Duterte but that was obviously not in the mind of the powerful-talking Davao City mayor, as in the days following the incident, he again ranted at the critics from the press when asked about the issue and only showed his contempt and stopped calling for press conferences to avoid misunderstandings.
He sees similarities between himself and Duterte attributable to them being both long-time local officials which kept them within close-reach to the masses.
Earlier, Estrada said he supported Duterte's proposal to restore the death penalty, although not by hanging as Duterte preferred.
Just as Duterte promised to put an end to drug trafficking, Estrada vowed to trample out pollution, poverty and improve the economy for a better life for the Manilenos.
RELATED: Erap defends Duterte's catcalling
Source: Kami.com.ph