Facebook has issued an apology over the inverted Philippine flag they have posted as their Independence Day greeting.
The inverted Philippine flag has caused a lot of outburst from social media users while many chose to take the situation in an amusing way.
"This was unintentional, and we're sorry," Facebook said in a statement. "We care deeply about the community in the Philippines and, in an attempt to connect people on Independence Day, we made a mistake," the statement continues.
Read: Filipino netizens react to Facebook's inverted Philippine flag error
The Philippine flag has two two fields, blue and red, that represents peace and war, respectively. Meaning to say, if the color blue is on top, then the country is at peace. On the other hand, if the red field is on top, then the country is at war.
Other symbols represented by the flag also have meanings. The eight rays of the sun represent the first eight provinces that fought against the Spaniards. The white field represents the Katipunan, and the three stars represent the three major islands of the country: Luzon, Visayas, and Mindanao.
In its original greeting, Facebook posted a photo of the flag together with a greeting:
"Happy Independence Day! Here's to all of the Philippines' health, happiness and prosperity."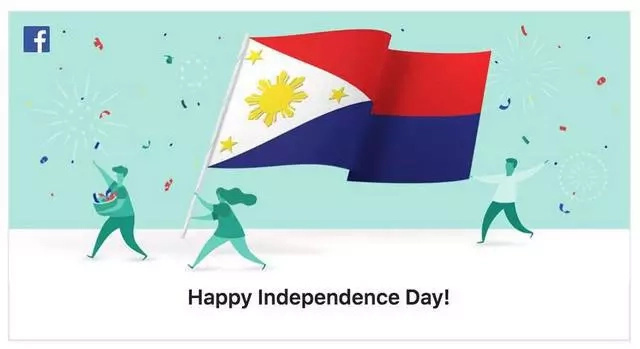 The greeting can be found on users' timeline early today.
The giant social media network has since taken down the original Independence Day Button; however, screenshots of the error has already been posted on different social networking sites.
The law of the Philippines, known as the Flag and Heraldic Code of the Philippines, is specific when it comes to the blue and red fields.
"The flag, if flown from a flagpole, shall have its blue field on top in time of peace and the red field on top in time of war; if in a hanging position, the blue field shall be to the right (left of the observer) in time of peace, and the red field to the right (left of the observer) in time of war," read the law.
On the other hand, the giant company Google also commemorated the Independence Day celebration of the country by issuing a doodle inspired by the Philippines – a jeepney designed with the country's flag and with passengers toploading.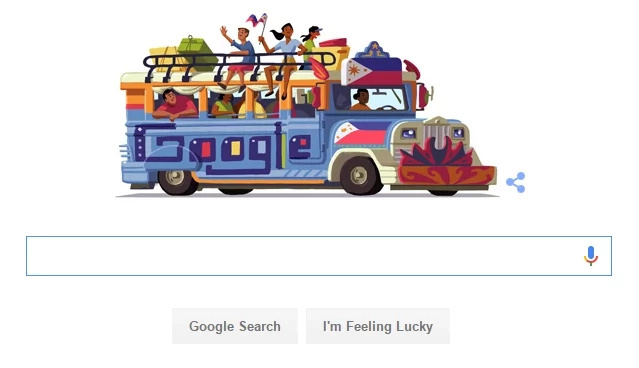 Source: Kami.com.ph