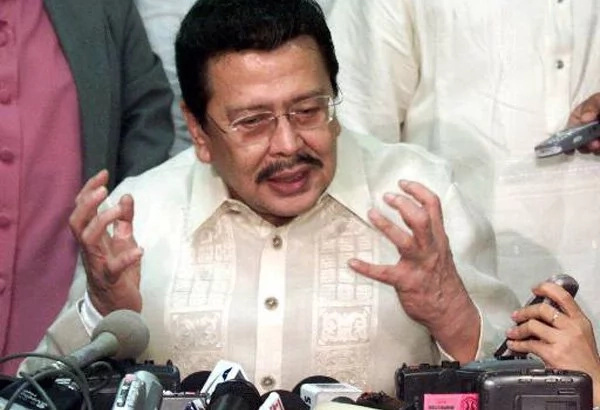 Just for laughs
Manila Mayor re-elect Joseph Estrada gave his two cents on the catcalling debacle. For his part, he believes that the catcalling by Duterte was just for "laughs". President-elect Duterte wolf-whistled on a female reporter in a press conference in national television.
Estrada says that Duterte only wanted to make people laugh, in a Radyo Inquirer report.
"There's a saying, a day without laughter is a day wasted. He wants people to laugh so their day won't be wasted," said Estrada in an interview with reporters after the Independence Day rights in Luneta.
Instead of acknowledging the catcalling as an issue, Estrada said that people should instead wait for Duterte's promised change when he sits as Chief Executive. He said that the only affinity he shares with Duterte is that they were both elected mayors at one point.
Catcalling flak
Rodrigo Duterte drew flak after wolf-whistling GMA 7 reporter Mariz Umali when she was asking Duterte a question in the conference. Umali said that what Duterte did was improper but is not expecting an apology from the mayor. Her husband was not as forgiving. Raffy Tima delivered a harsh criticism against Duterte in his Facebook account.
"Catcalling my wife is wrong in so many levels. Some jokes are funny and should be laughed at but disrespecting women is definitely not one of them," he said.
Duterte has always invoked his freedom of expression when criticisms come his way. However, the strongman president has refused to answer when reporters pointed out that he broke his own law.
The Women Development Code of Davao City, or Ordinance No. 5004, says in plain English that whistling at a woman can be considered sexual harassment.
"Cursing, whistling, or calling a woman in public with words having dirty connotations or implications which tend to ridicule, humiliate, or embarrass the woman such as 'puta(prostitute),' 'boring,' 'peste (pest),' etc." according to the code.
When reporters pointed out that he broke his own law, Duterte defends himself by saying it is his freedom of expression to whistle. He refuses to acknowledge that he whistled at Mariz Umali, when during the interview he was ridiculing media for their questioning.
Source: Kami.com.ph