This hydro hammock will take relaxation to another level. It serves two purposes: as a hammock and as a hot tub.
Benjamin Frederick, who hails from Oregon, started a Kickstarter campaign to raise funds that would make this hydro hammock become commercially available.
This hammock can be filled with any kind of water, such as lake, salt, or river water. It's up to you. Furthermore, this hydro hammock can hold up to 50 gallons of water and is strong enough to accommodate two people.
In terms of making it a hot tub, the hammock is equipped with a double-walled insulation and a heating system that recirculates the water. To make it more convenient, the heating system of this hammock runs on natural gas. The product also comes with an extra pump that can be used to help you fill the hammock with water.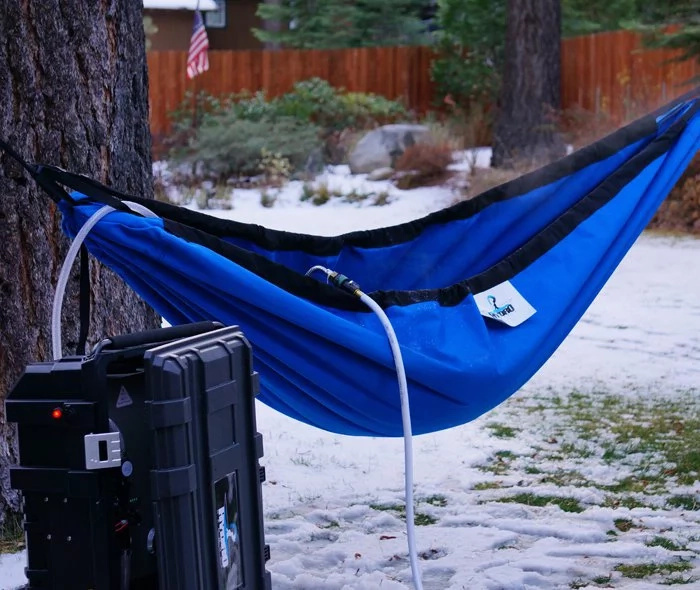 The hammock can be portable, too. Meaning to say, it can be hung in your garden. You can also bring it with you during your adventures and hang it on trees or poles – just make sure it's sturdy enough.
According to Frederick, "[t]his is not only more comfortable than an iron or fiberglass bathtub but it is also far more efficient. This will be fit in many people's homes and then they can take it to the back garden, camping or wherever they are on holiday."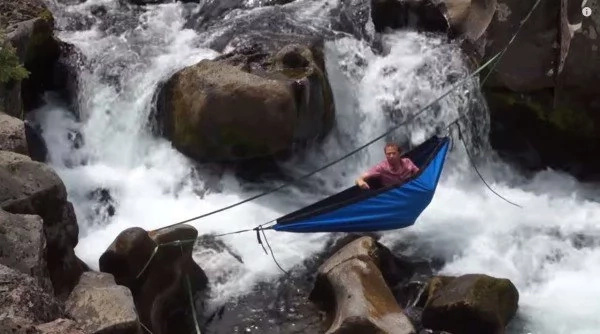 A licensed skipper and sailor, Frederick believes that having this hydro hammock will make camping and outdoor adventures more fun and comfortable, especially that this product is made up of resilient and waterproof tensile fabric.
"The Hydro Hammock can be used for relaxation, fun, and vibrant wellness. It is easy to fill with available water from any source, even the ocean. Fresh spring and sea waters are the most beneficial," Frederick said.
Source: Kami.com.ph