Vice President-elect Leni Robredo has responded this Sunday, June 12, on Senator Bongbong Marcos' latest allegations of electoral fraud.
The defeated vice presidential aspirant announced on Saturday, June 11, that he would be filing an electoral protest against Robredo by the end of the month. He claimed that he lost three million votes due to vote rigging, and blamed the current administration for taking a part in his loss.
Marcos accused the Commission on Elections (Comelec) and the automation service contractor Smartmatic of conniving with President Benigno 'Noynoy' Aquino III in order to defeat him.
Earlier in the campaign period, President Aquino had openly declared his opposition on Marcos' vice presidential candidacy. There have been reports that the Marcos family had targeted the vice presidential seat in order to return to Malacañang, which would eventually lead to a subsequent presidential run in 2022.
Marcos also announced that he has been  gathering pieces of evidence and collecting statements from witnesses and 'experts' who allegedly noticed the anomalies in the automated election system.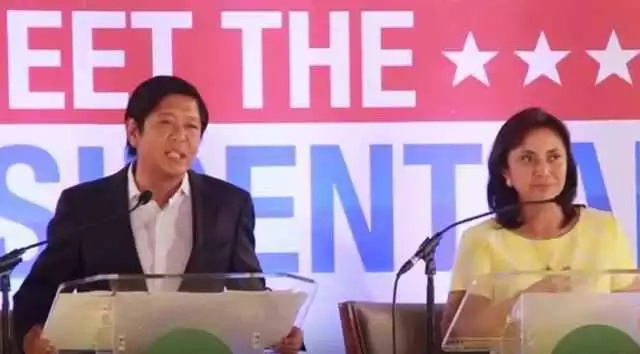 In a statement released today, Robredo said that Marcos' claims were 'disturbing', as he and his camp continue to make new accusations against her victory.
"We respect his right to freedom of speech. But it is disturbing that each week, they issue statements to condition the public's minds on the results of the recently concluded elections," she said.
Robredo also said that their statements continued to divide the country more instead of uniting it.
Romulo Macalintal, Robredo's lawyer, confidently stated that his client won the polls without cheating. He also said that Marcos cannot claim the 'under-votes, voided votes and null votes' he has purportedly stated, as  "under-voting happens when one votes for a presidential candidate and does not vote for a vice presidential aspirant and vice-versa. In other words, there is no vote for a particular candidate. Under-voting does not indicate fraud and no candidate can claim a vote that is not there."
RELATED: Bongbong Marcos files electoral protest against VP-elect Leni Robredo
Source: Kami.com.ph