Early Duterte justice
Not yet even sworn into the presidency, Rodrigo Duterte's message of "a bloody purge" is already starting to take root. All across the nation, there are already reports of killing of 20 alleged drug suspects in the last 2 weeks. The police are beginning to echo the message of incoming president Rodrigo Duterte, who urged them to start even before he takes office.
The hustle and bustle of the night life in the streets are getting disrupted by police. In a Rappler article via Agence France-Presse, "Armed police are detaining crying children, bewildered drunks and shirtless men throughout the Philippine capital in a night-time blitz that is offering an authoritarian taste of life under President-elect Rodrigo Duterte."
Rodrigo Duterte swept a majority of the nation (through fractured and divided opponents) from a fringe candidacy to a force to be feared, literally. The man's single issue of crime and corruption purges has exploited the anger of many Filipinos who have lost faith in the current political system, dirty in many levels. While a concrete plan on how to reduce crime in the long term seems no where in sight, his supporters are reveling in the idea of a saviour and political outsider who will finally be the white knight that the country needs.
The strongman winner's influence on police in Manila have started to take form, which also makes his policies on crime busting questionable. The police, who Duterte eyes as a major puzzle piece in his plan, are eager to take the law into their own hands. Many people have been detained because police are enforcing their own versions of night-time curfews, even without any mandate or legal basis.
Some police are enforcing"Oplan RODY" or Operation: Rid the streets Of Drinkers and Youths. Even before Duterte is sworn into power, the police are already beginning to arbitrarily decide with impunity. The slums of Manila are the prime, if not only, target of this operation, whose people live in the poverty line and are fighting for their lives everyday.
"We all know drinking in the streets and youth roaming the streets at night are a formula for crime," said Senior Superintendent Jemar Modequillo.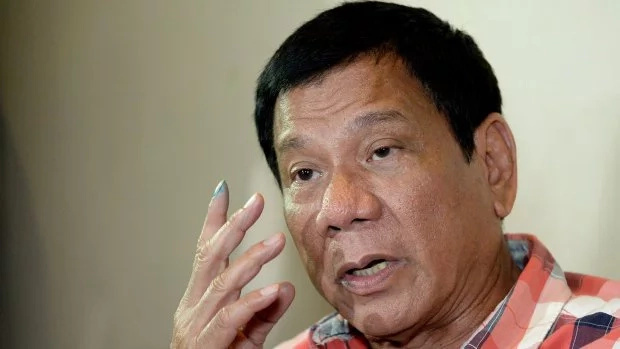 Detaining children
Some children aged as young as 10 have been detained by the police. Two girls were crying as they taken away by armed officers despite being with relatives. The police are targeting the youth, giving them lectures before they get picked up by parents.
Some children aren't so lucky. Some children were jailed. The police is also eyeing to jail the parents of these children for "abandonment", and the police are planning to send the children to social welfare services. The country's social welfare services are overwhelmed, and it's unclear how the Duterte government plans to manage an influx of children forcibly taken away from their parents.
Arbitrary police power
With Oplan RODY, the police have begun to ignore due process, opting instead to make people do push ups or face short jail time and police record. With no clear implementing rules, people have begun to say that they have been unfairly detained. More than 100 people "deemed" drunk or disorderly were detained.
The next victim can be anyone, even the owner of a billiard shop. Rafael Ganton was detained because his "crime" was being shirtless on a sweltering and humid night. Ganton was off to close his shop when police apprehended him.
"I was just going to lock the doors of our billiards shop," he said.
Killing with impunity
President-elect Duterte has not actively endorsed extra-judicial killings, but has provided a mechanism and environment to enable that. He has offered to put up bounties and rewards to police who kill criminals in the line of duty. Risk of civil unrest and mob rule can increase when Duterte also called for ordinary civilians to kill criminals.
"The situation could escalate into a serious peace and order problem in the entire country," said senator-elect Panfilo Lacson, also former national police chief.
"It's an invitation for people to take the law into their own hands," said Jose Diokno, chairman of the Free Legal Assistance Group.
Vigilantism has also begun, with police reports saying that unidentified gunmen have killed at least nine drug suspects in the past two weeks.
"I intend to instil fear in the criminals," said Duterte after winning. A huge portion of criminals in the country are impoverished.
Source: Kami.com.ph