Dogs, fondly known as "man's best friend" share a special connection with humans. With their wit, loyalty and obedience, they have served as loving companions for different kinds of people in many centuries now. One clear picture clearly visible of this description is the famous Akita dog named "Hachiko" who waited for its master in a train station for a decade after his untimely death. Being man's best friend, it has also become man's responsibility to secure the safety of his beloved pet. This young girl also had the same logic up her sleeve.
The five-year-old girl was willing to risk her life to look for her dog named "Flower", which went missing for several days.
Great efforts were spent by Flower's young owner to search for her pet of three years. Perimeters of the city were checked repeatedly by the little girl with the search in the process.
Unfortunately, for the girl to be born in Northern Vietnam, a delicacy that was present and enjoyed by many was dog meat, just like in Korea and China. The little girl unknowing of the situation found herself in a meat stall where she discovered her roasted dog being sold.
"That's Flower!", the little girl cried after recognizing her beloved pet available for purchase. She immediately burst into tears after seeing the remains of her dog after being missing for days one afternoon.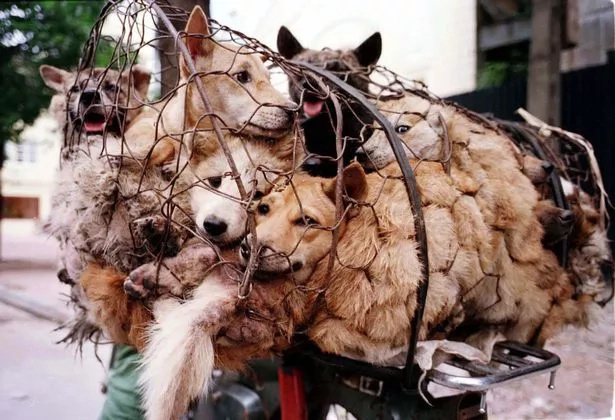 The heartbreaking story between the little girl and her pet of three years has stalled the internet for weeks. According to netizens, dog slaughtering was synonymous with animal abuse. But according to laws and regulations, that was not the case. Several rants have reached the peak of several social networking sites in the world. The tragedy has created empathy towards individuals and encouraged many people to upgrade the advocacy for the banning of dog meat consumptions.
RELATED: Ex-zookeeper defends killing gorilla to save boy
Source: Kami.com.ph