Senator Ferdinand 'Bongbong' Marcos announced on Saturday, June 11, that he would file an electoral protest against his former opponent, Vice President-elect Leni Robredo, by the end of the month.
The defeated vice presidential aspirant claimed that he was robbed of three million votes, and blamed the outgoing administration for rigging the elections last month.
It has been known that earlier in the campaign period, President Benigno 'Noynoy' Aquino III assured that he would do his best to prevent Marcos from getting his desired position.
"He himself might not have been involved in the cheating, but his statement served as a marching order for those under him and administration allies to cheat," Marcos said.
The current senator named the Commission on Elections (Comelec), along with the automation service contractor Smartmatic, as some of President Aquino's allies.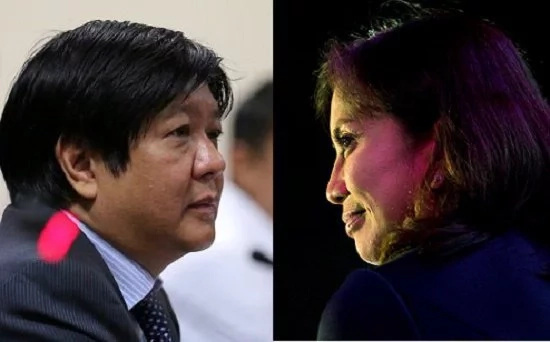 Marcos complained that the manipulation of votes resulted to under-voting, voided votes and null votes on his part. He reported that there were some areas where all vice presidential candidates got zero votes except for Robredo. He also shared that the Iglesia ni Cristo (INC), known for block voting an endorsed candidate, griped that their votes for Marcos were not counted.
He also reiterated that he was the leading vice presidential candidate by over one million votes during the early hours of the unofficial count on May 9, immediately after the voting ended. He said that was already a proof of his victory, but got robbed during the one-hour gap in the transmission of votes.
He claimed that his lead greatly diminished, and said that he lost 40,000 votes in the 31 updates made during the following day, May 10. He assumed that the vote-rigging happened during the one-hour gap, where votes were redirected to a hidden server and changed before being sent to the Comelec and Parish Pastoral Council for Responsible Voting (PPCRV) transparency server.
Marcos said he is already working on his protest, collecting statements from witnesses and gathering pieces of evidence to support his claims. He is also confident that he would win his case, claiming that he would "take the seat that would be kept warm for me (by Robredo)" in due course.
RELATED: Marcos reveals 4th server made him lose; to file poll protest
Source: Kami.com.ph