Incoming President Rodrigo "Digong" Duterte's spokesman Salvador Panelo said that Duterte does not endorse nor promote extrajudicial killings, especially of journalists, after UN Chief expressed his scornful criticism regarding his previous pronouncements.
"He does not condone the killing of journalists nor any citizen for that matter, regardless of its purpose," Atty. Salvador Panelo said in a statement.
Panelo said that Duterte, as a president, is obliged by his constitutional duty to implement the law, and that he will not deviate from it under any circumstance.
"The President-elect reiterates his fealty to the Constitution as well as his determination to suppress criminality in any form. Under a Duterte presidency the Bill of Rights as enshrined in the Constitution shall be in full bloom," Panelo clarified.
 "The president-elect has not endorsed—cannot—and will never endorse extrajudicial killings, they being contrary to law," the lawyer said.
He added that "His utterances on media killings were reported incorrectly giving rise to the wrong perception that he was encouraging lawless violence."
Panelo revealed the fact that Duterte abhors members of the media who practice irresponsible journalism.
United Nations Secretary-General Ban Ki-Moon slammed President-elect Duterte anew for his remark which implies an apparent endorsement of extrajudicial killing especially of the journalists.
"I am extremely disturbed by recent remarks by the President-elect of the Philippines, Rodrigo Duterte. I unequivocally condemn his apparent endorsement of extrajudicial killing, which is illegal and a breach of fundamental rights and freedoms. Such comments are of particular concern in light of on-going impunity for serious cases of violence against journalists in the Philippines," Ban Ki-Moon said.
Earlier, Christof Heyns, United Nations (UN) expert on summary execution, said that the statements of Duterte "are irresponsible in the extreme, and unbecoming of any leader, let alone someone who is to assume the position of the leader of a country that calls itself democratic."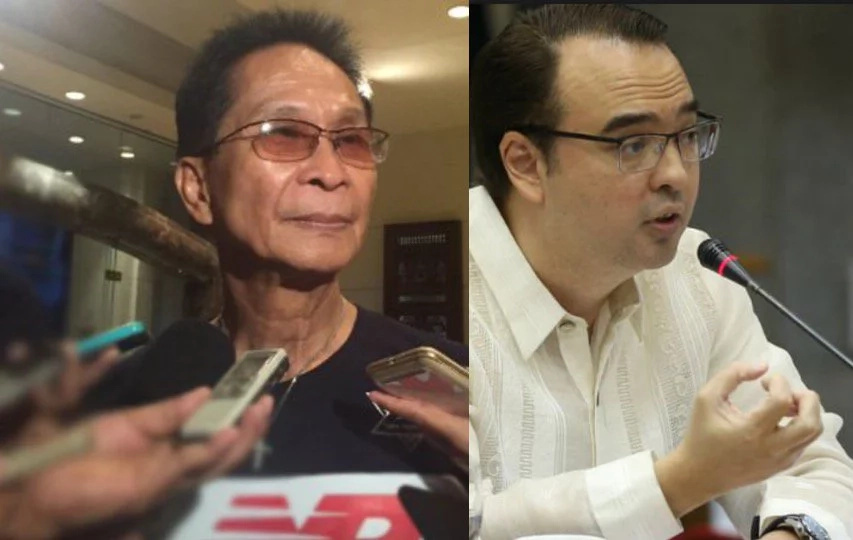 Cayetano defends Duterte, says UN statement based on premature info
Meanwhile, Senator Alan Peter Cayetano, running mate of President-elect Rodrigo Duterte, said that the response of the United Nations (UN) on the statement of Duterte is based on premature information.
"The reaction of the UN is premature and lacks information," Senator Cayetano said in a chance interview.
"This is completely false…They did not get the way the president-elect speaks," he added, pertaining to what he calls as 'cultural disconnect' between the iron-fisted mayor and the westerners.
"If they had the interpreter, if they had local counterparts here explain to them, this is the way our president talks, this is how we meant, their statement should have been 'we agree with the president, journalism should not be a refuge or place for extortionists but there should always be no justification for killing anyone,"' he said.
Cayetano stressed that Duterte is ready to protect the country and its people, including journalists.
"This issue is being magnified to make it appear that we have a monster president when we have a president who hates crime but loves his people and he will fight even for journalists," he said.
Senator Cayetano said that the information that the UN have received was based from secondary information and such is not that reliable.
"What happened was he said and she said, he said, he said. The UN will then be told, sir, Duterte said it's okay to kill (journalists). But that's not what he said," the senator said.
Cayetano also warned the UN not to jump into conclusions.
"You know it's time for professional organizations, professional diplomats to step in and take away this disconnect. This is no longer miscommunication and misinformation. We're jumping into conclusion," Cayetano said.
"The UN should clarify its statement because they misunderstood," he added.
Christoper Go, executive assistant of Duterte, announced earlier that there would be no more press conferences for the meantime in order to eradicate errors.
"Iko-course through niya through state-owned stations 'yung press releases, 'yung mga interviews," Go said.
Source: Kami.com.ph