Outgoing President Benigno Aquino III will be delivering his last state of the nation address today in line with the 118th Independence Day of the Philippines.
There are only nineteen days to go before Aquino officially turns over the presidency to President-elect Rodrigo Duterte. However, despite today's address being his last, the Malacañang decided not to give hints as to what the President might have to tell the millions of Filipinos in the country and around the world.
The President will celebrate the Independence Day by participating in different activities, starting off with the flag-raising ceremony and wreath-laying at 8 am. This will take place at the Rizal National Monument at Rizal Park. He will then host diplomatic corps in Malacañang. This is where the president will address the nation.
He will also be attending an event spearheaded by the National Historical Commission of the Philippines. Today serves as the official launching of their coffee table book, "A Sense of Nation: The Birthright of Rizal, Bonifacio and Mabini."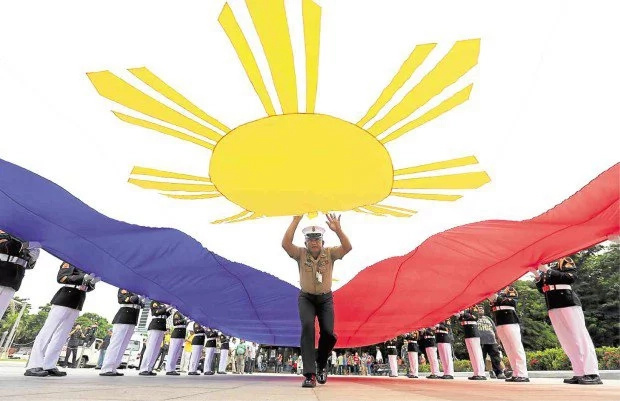 It can be recalled that it was only more than a month ago when Aquino urged the Filipino people to unite and fight against the threat to democracy. However, his warning was not heeded by at least 16.9 million people who decided to still choose Duterte as their president.
While this might have disappointed Aquino, he directed his officials to give their full cooperation in order for a smooth transition of power to take place.
Presidential Communications Secretary Herminio Coloma Jr., on the other hand, said, that the Filipinos should take advantage of this day to contemplate on the freedoms that they are enjoying.
"Hopefully, we use this celebration as an opportunity to reflect on the true meaning of freedom and make this significant for our countrymen throughout the archipelago," Coloma said.
"[A]nother important aspect of this is for us to be able to reflect that the freedom we enjoy today is the result of the sacrifices and the fight waged by our forefathers," he said.
Today's commemoration would be simple yet it would be meaningful, the Palace said. This year's theme is "Kalayaan 2016: Pagkakaisa, Pag-aambagan, Pagsulong."
As part of the celebration, commemorative rites will be held in Cavite; Malolos, Bulacan; Angeles, Pampanga; Davao City; Cebu City; and other parts of Metro Manila.
Source: Kami.com.ph