[VIDEO] PH Navy gets dedicated research ship
On June 10, the Philippine Navy received its first ever dedicated marine research ship, the BRP Gregorio Velasquez (AGR).
First ever marine research ship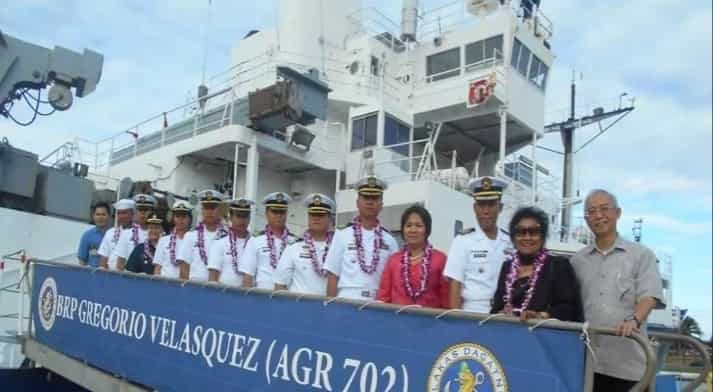 The BRP Velasquez came from San Diego, California taking an almost 2 month voyage. When it arrived here in the Philippines on April 27, it was formally turned over, christened, and commissioned into the Philippine Navy just yesterday. The welcome ceremony was held at Pier 13 South Harbor, Manila, and was attended by top defense and military officials. The welcome ceremony was a tribute to the sailors who safely brought the ship at bay into Philippine hands.
The BRP Velasquez is commanded by Navy Comamander Edwin Nera and has 30 officers and enlisted personnel. They will all be patrolling and scouting the country's expansive maritime territories.
He added, " Aside from this, the ship will also serve as "a valuable platform in reviewing our anti-submarine warfare capability."
Research Vessel (RV) Melville is now BRP Velasquez
Before going to Philippine hands, the BRP Velsquez was known as Research vessel (RV) Melville of the United States Office of Naval Research. When US President Barrack Obama visited the country last year to improve defense relations with the Philippines, RV Melville was one of two ships that he pledged to give to the Philippines.
RV Melville was first created in 1968. The ship was under the US Defense Department's list of excess marine equipment. It was decided that the Philippines would receive a dedicated research ship for oceanographic research.
What is oceanographic research?
Research vessels vary in roles. The BRP Velasquez is a dedicated research ship for hydrographic surveys and oceanographic research.
Hydrographic surveying produces nautical charts, which are crucial for safe navigation in the waters not just for military ships but for civilian ships as well, such as cargo ships. Hydrographic surveying also conducts seismic surveys. They chart the underwater seabed, which maps out possible geological features such as underwater volcanoes and oil vents.
Aside from surveying the seabed, the BRP Velasquez is equipped to conduct oceanographic research. They test the physical, chemical, and biological features of our waters. Information gathered from the BRP Velasquez will be essential in advancing our maritime researches.
RELATED: South China Sea strike patrol visits PH
Source: KAMI.com.gh