Woman finds live spider in her ear after swimming incident
Victoria Price, a 42-year-old police IT trainer from Wales, had the most uncomfortable experience ever: first, she experienced severe pain from her ear after swimming, and second, she found out that the cause of her pain was a live spider residing in her inner ear.
She said that the incredible pain in her ear started when she got out of the shower upon arriving home from the beach. Price is currently a member of the Newton Lifeguard Club, and claimed that she swims at the beach quite a lot in a week.
"I got out of the shower and the pain in my ear was just incredible. I didn't know what to do with myself. I assumed I had trapped water or I'd perforated an eardrum or something.
The first thing I did was reach for cotton wool, because you think if it's water that will absorb it. As soon as I put the cotton wool in, it was quite a bit better but throughout the night it came and went. I didn't sleep very much," she stated.
She still managed to go to work and eat out with her family the following day, despite the fluctuating pain and gurgling sensation she felt. She asked her husband to check if there were signs of infection from her ear, only to find that there was something moving inside of it.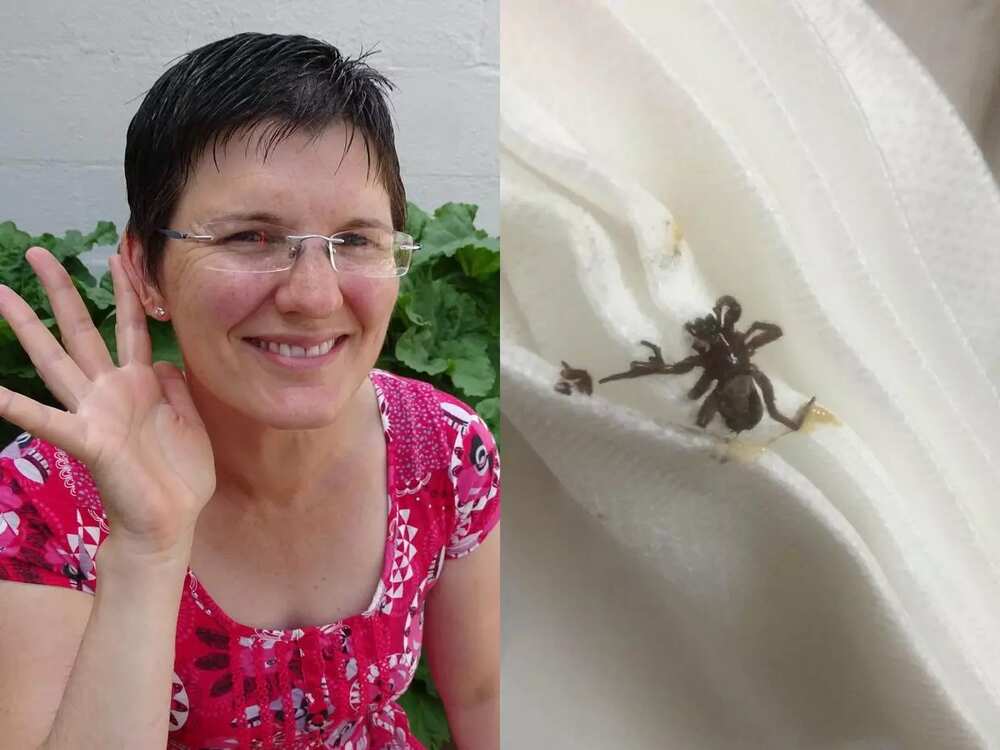 Last Friday, June 10, Price was immediately brought to the Princess of Wales Hospital, where emergency nurse Sarah Gaze got rid of the spider using forceps.
"It was very straightforward. The spider was visible in Victoria's inner ear and it came out quite easily. But it was alive and very wriggly. It was quite big, too. It must have been twice as big as it first looked," according to the nurse.
Price speculated that the spider must have gotten inside her ear when the creature hid itself in the hood of her sweater.
"When I went into the shower the first thing it wanted to do is find somewhere warm and dry so it went into my ear.
I think the pain must have been him dancing on my eardrum and the gurgling was him moving around," she said.
RELATED: Can you get Ebola through sex? The answer is shocking
Source: KAMI.com.gh