Weirdly innovative restaurants have been coming up lately, and while some of them have other branches all over the world, some of them can have different policies.
Take for example the restaurant 'The Amrita' (which is Sanskrit for 'immortality'), which has already opened in London and Australia.  Known for permitting their customers to dine naked, the restaurant will now have their first Asian branch by the end of July. 'The Amrita' will open their doors in Tokyo on July 29, and there have been reports of their policies only unique to their branch.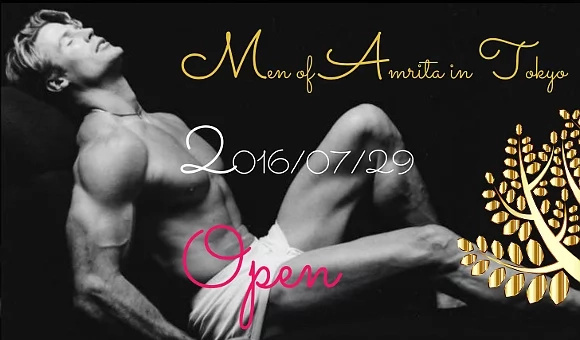 Instead of dining fully in the nude, customers will be given paper undergarments to cover their nether regions. In spite of its slightly decent rule, the restaurant will have an opening event that renders that policy irrelevant - an 'Adam-and-Eve'-inspired banquet will be served by waiters tagged to be the 'men with the world's most beautiful bodies'. These waiters will sport teeny g-strings while serving the organic fare. There will also be a 'Men's Show', featuring a dance performance of only the crème de la crème of American and European male models.
Despite its exciting opening event, the Japanese branch of the restaurant will implement a stricter policy on those who can enter their premises. Only non-tattooed adults between the ages of 18 and 60 can enter, most especially those who fit their definition of average body weight.
According to their entrance guidelines, one's weight is measured in correspondence to his or her height, much like getting one's Body Mass Index (BMI). Those who will not fit their standards, particularly those who are over 15 kilograms (33 pounds) of average body weight, will be forbidden to enter with no refunds.
Upon entering the restaurant, customers need to confirm their age and undress in a specific area to put on the paper undergarments. Mobile phones and cameras will also be locked away in a table top box provided by the restaurant, and they can now be escorted to their seats. Once inside the main hall, diners are refrained  to call out on  other diners or touch their bodies as well.
Like most hyped restaurants, those who are interested will need to make a reservation in order to get in. Both online and on-location reservations will be available on July 29, 30 and 31, since tickets for the dinner and opening event (ranging from 12,000 – 80,000 yen or around US $ 112 -563) have already been sold out. Regular restaurants reservations (minus the opening act) will cost around 14,000 to 28,000 yen, depending on the desired course menu.
There is no word yet if this will become a permanent establishment or just another three-day pop-up event, but expect that the scintillating eatery will drop more details about their Japanese launch soon.
RELATED: Look: 12 crazy restaurants you won't believe exist!
Source: Kami.com.ph