Yasay chides UN for remarks against Duterte
Incoming Foreign Affairs Secretary Perfecto Yasay Jr. responds to the recent statement of United Nations Secretary-General Ban Ki-moon condemning President-elect Rodrigo Duterte for supposedly endorsing extrajudicial killings as premature.
Yasay said Secretary-General Ban Ki-moon should have been more cautious with his criticisms against Duterte. According to him, Duterte's statements are currently given under an unofficial capacity as the incoming president has yet to be sworn in. 
The incoming DFA secretary told reporters that currently, the president-elect's pronouncements are not yet given any authority to be taken as policy statements on the part of the Philippine government. According to him, the UN secretary general made a response in an official capacity to a statement made by someone who is not president yet.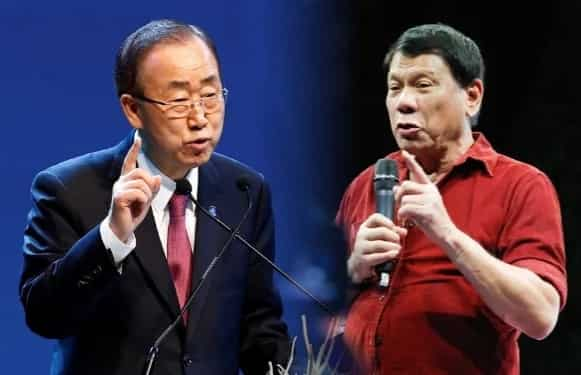 "My understanding is that he [Ban] should not have made these statements in response to an individual or private citizen's statements rather than a pronouncement of policy," he added.
Ban Ki Moon has previously vocalized his condemnation against Duterte's alleged support of extrajudicial killings and justifying murdering journalists.
"Such comments are of particular concern in light of on-going impunity for serious cases of violence against journalists in the Philippines," the statement quoted Ban as telling UN correspondents at a New York reception on Wednesday.
He said Ban should have been more "circumspect" and should have voiced this concern out directed to the incumbent Philippine president.
"I think if the [secretary-general] is really interested to pursue these concerns, he should have coursed it through government channels," he said.
Mayor Duterte has just won the recent Philippine elections with a remarkable margin largely owing to his campaign on the fight against criminality where he pledged to eradicate crime within six months.
He has also placed bounties to security forces and the general public and gave the go signal to kill drug traffickers if they resist arrest.
Duterte was also caught saying that journalists who take bribes or engage in corruption deserves to die as well.
RELATED: UN chief condemns Duterte's endorsement of media killings
Source: KAMI.com.gh