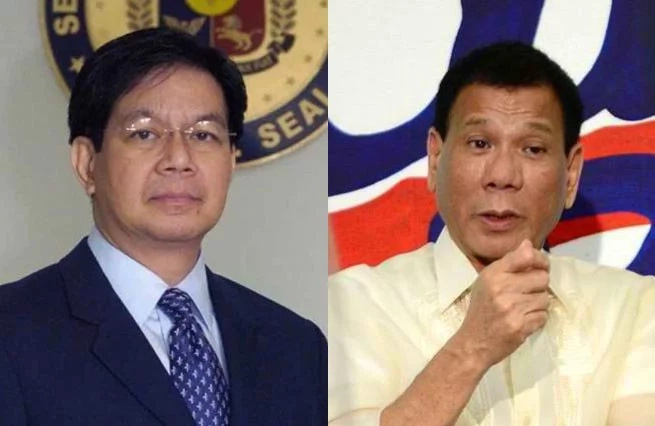 Incoming Senator Panfilo Lacson expressed alarm once again over President-elect Duterte's statements and reacted to a warning that Congress should not get in the way of his anti-crime and drug crusade saying that the President-elect can't stop the Senate in particular from doing its constitutional duty.
Senator Lacson issued a statement to reporters saying that no one, not even Duterte, can dictate on the Senate and stop it from conducting congressional investigations.
"The Congress, particularly the Senate, is not like most of the provincial, city or municipal councils. We will conduct investigations in aid of legislation whenever necessary, and nobody, not even the President of the Republic, can dictate and stop us from doing our job," Lacson said in his statement.
The incoming senator even added that the Senate will continue to exercise its powers under the constitution, noting that it has a duty to uphold.
"The President should not and cannot stand in the way of our mandated duty. We will exercise our subpoena powers, not to mention the power to cite for contempt any person who defies our authority under the Constitution," he said.
Lacson expressed his sentiments after President-elect Rodrigo Duterte gave a warning to congress in a speech during his thanksgiving party on Wednesday night. Duterte reportedly told some members of the congress including incoming Speaker Pantaleon Alvarez not to investigate him as he stages his war on drugs and criminality.
"Don't investigate me. The road will end with me. The buck stops here. We are going to have a fight," Duterte said. "I am doing what is right, as long as it is the truth."
In the past, Senator Lacson, who has also been at the forefront of the war against drugs and criminality during the time of President Joseph Estrada, has expressed his concerns over how Duterte's call on civilians to arrest drug traffickers and shoot them if they resist can turn the country into a "Wild, Wild West."
"While there is a provision in the Revised Penal Code that allows citizen arrest and self-defense is a valid legal defense for killing a person, the danger of the president-elect's proposal is that civilians are not trained to gather and process intelligence or conduct operations against armed criminals," Lacson was reported telling the media thru text message.
"The situation could escalate into a serious peace and order problem in the entire country," he said.
"No peace loving citizens need and deserve a 'Wild Wild West' environment," he added.
Source: Kami.com.ph