Chief Justice Sereno explains why SC is silent on death penalty issue
The Supreme Court of the Philippines continues to remain silent despite President-elect Rodrigo Duterte's earlier pronouncements about re-imposing capital punishment. The Supreme Court opts to avoid commenting about the death penalty until the Congress legislates and passes it as an effective law.
Chief Justice Maria Lourdes Sereno in her speech at the Supreme Court's founding anniversary, said she believes  that President Duterte, as a lawyer himself, is "realistic enough" to understand due process, to know that the proposed death penalty can only be implemented when it passes as a law in Congress first.
Sereno said that the Supreme Court can only stay silent on the issue until legislature does its job.
"Our role only comes in when a controversy is before us. Before that, we need to, as you already know, maintain our silence," Sereno said.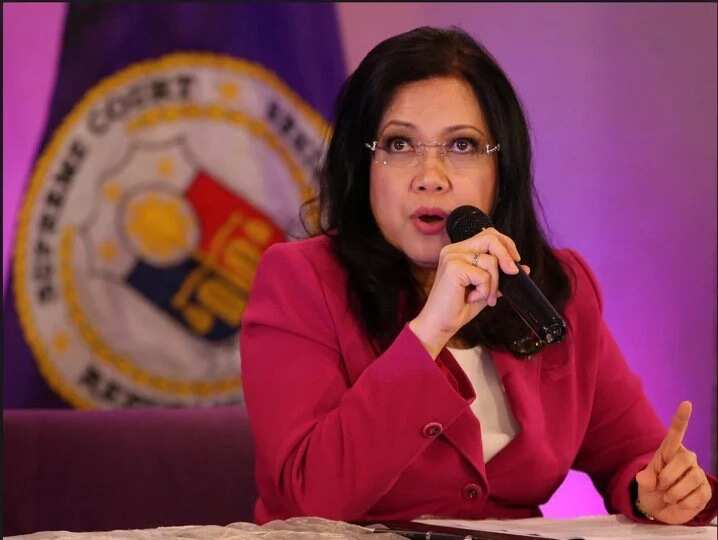 "Until that is a law, it does not yet become a justiciable matter, and even if it becomes a law, of course, you already know the requirements before a justiciable matter ripens, is before us. Until then, we will really need to be, uh, keep our peace on this and observe," she added.
Duterte's allies in the incoming 17th Congress have shown confidence that they can get majority in order to bring back the death penalty within the Duterte administration. Duterte has gained incredible support and allies in Congress who are part of the "supermajority coalition" that comprises legislators from different political parties. Many from the incumbent leading political party, the Liberal Party, have switched to PDP Laban, Duterte's political party.
Source: KAMI.com.gh