South Korea wishes to establish closer ties with the Philippines
After congratulating President-elect Rodrigo Duterte, the South Korean government expressed their hopes in establishing closer ties with the Philippines, strengthening the bond that was first found way back 1950.
Park Sung-choon, Minister of Patriots and Veterans Affairs, claimed during the Philippine Independence Day celebration of the Philippine Embassy in Seoul that the two countries have a lot in common. He said that both Philippines and South Korea has close "blood ties" given the fact that the Philippines was one of the first few countries who extended help during South Korea's time in need – when they were attacked by North Korea in 1950.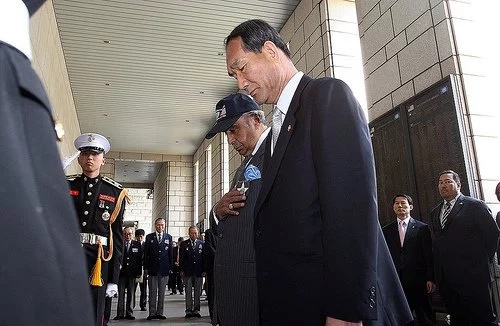 The minister said that South Korea will forever be grateful for the help and that South Korea will never forget the lives of the Filipinos that were sacrificed to stop the spread of communism in Asia.
"South Korea enjoys its independence because of the human sacrifice of soldiers, including Filipinos. We have not forgotten the sacrifices of UN forces and Philippine soldiers. We will do our best so that the sacrifice of these veterans will not be in vain," Park said.
With this premise, the minister said that he is hoping the ties shared between the two countries will continue to be strengthened, especially now that the rival country (North Korea) has continued with their missile tests. He hopes that the Philippines, as well as the other countries, will continue the fight for peace.
"North Korea once again threatens the peace of South Korea and the world by conducting (nuclear) tests. The government and people of South Korea will unite and overcome these challenges. I firmly believe that with the support of the envoys present here and the world, we can overcome the North's nuclear challenges and establish peace in Asia," he said.
The latest statistics shows that there are at least 90,000 South Koreans living in the Philippines. On the other hand, there are at least 40,000 Filipinos in South Korea.
Source: KAMI.com.gh